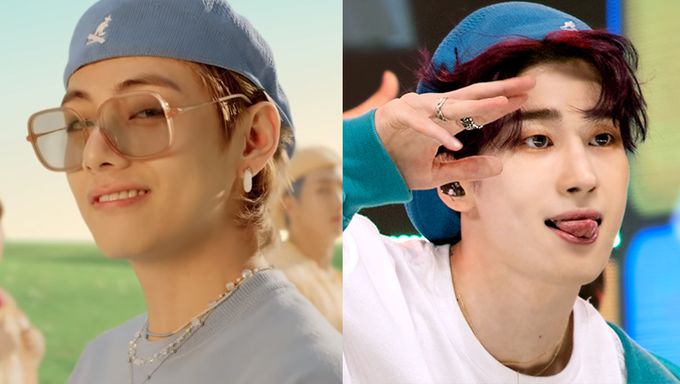 One look that is love by many K-Pop fans is when K-Pop idols put on caps and different styles of hats.
Recently, it looks like there is one particular cap from the brand 'Kangol' that is pretty popular among several K-Pop idols and their stylists.
BTS's V and VICTON's SeungWoo were seen wearing the same cap.
V was seen wearing it in the music video of 'Dynamite' and SeungWoo was seen wearing it during the music show for 'Reply'.
For those who are wondering, it seems to be the 'Neo Geo 507 Tropic Ivy Cap' in blue released in Summer 2020.
It costs USD55 and you can purchase it here.
Although it may seem as if the caps worn by the two idols looked different in colour, Kpopmap's editor identified that it is possible due to colour filter. The cap was matched through the pattern it has.
BTS has just made their comeback with 'Dynamite' and SeungWoo will be concluding his promotion for his solo album "FAME" this week.
Are you tempted to get the cap too?