BTS V(Tae Hyung) and a Fan Girl's Dating Rumors
Dating rumors about BTS member V and a fan girl have been spreading like wild fire online. Several netizens are accusing V of currently dating longtime fan, identified as HI. According to them, the stories which HI had tweeted on her twitter account are the evidence of V and HI dating. However, Bighit Entertainment had strongly denied the dating rumor of the BTS member and the fan girl.
The evidence of the dating scandal is as follow:
When HI mentioned about the things she wants, V would upload them on the group's official twitter account. For example, if HI wants a certain pose, message and photos of the present which HI had given V such as ring and handphone. HI was accused of travelling with V whenever he has schedules overseas and dated secretly by exchanging paper messages on the plane. Because of the handphone which V had received as a present from the fan girl, his agency had also given him a warning.
1. HI gives Taehyung Iphone.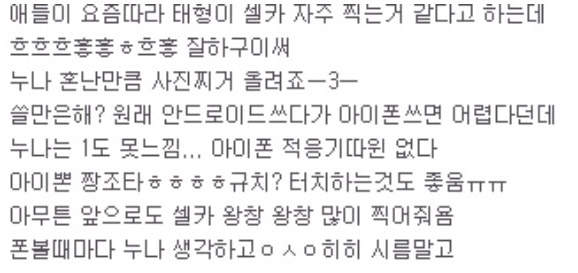 2. Taehyung gives presents to Hi.

3. Taehyung wrote to her b-day letter and twit.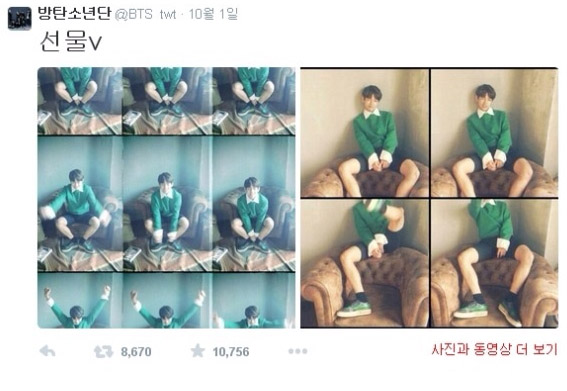 HI's bday is October 1st
↓

 She also wrote a short letter to him in BTS official cafe ; Thank you for your letter dated October 1st.
4. It was a coming-of age day gift from HI.
Taehyung proved the ring for 3days in a row.


5.  Hi takes a Pepero from Taehyung.

6.  Because he has received Iphone, Taehyung is scolded by an agency staff.
HI also knows this.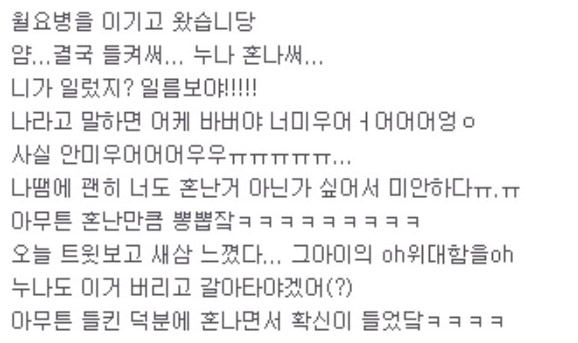 7. HI wrote letter in "To Bangtan" board of BTS official fancafe and ask him to take a picture in front of the mirror.
After that, Taehyung uploaded it.

↓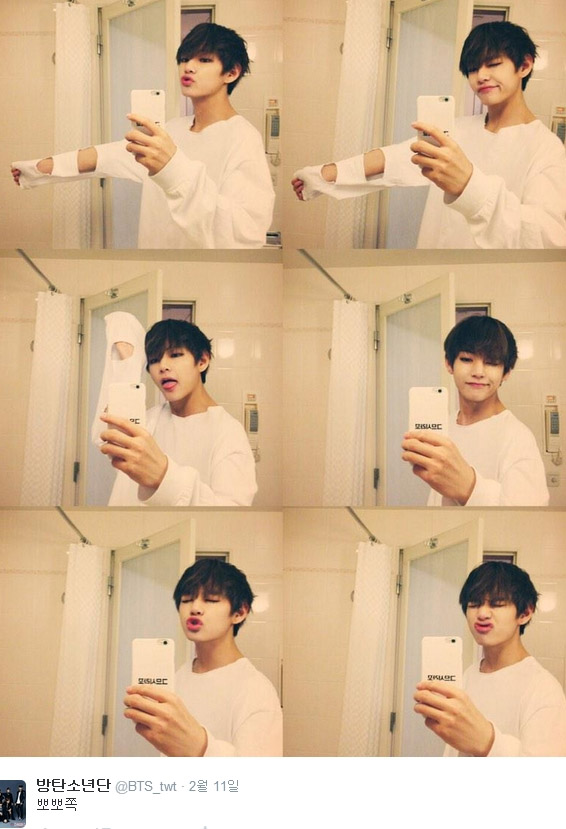 ↓

Source by : INSTIZ
The relationship between V and the fan girl have been misleading many ARMYs. Although both parties have denied the truth, netizens are still not giving up on this dating rumor. From being a normal fan to your favorite idol's lover, it would definitely be every fan girl's dream. What do you think of this incident?