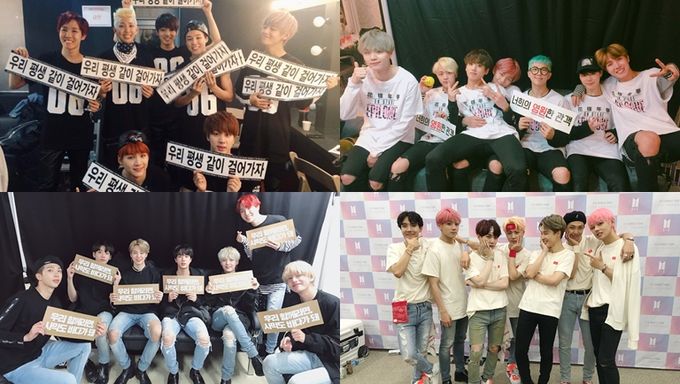 Over the weekend on Apr. 18 and 19, BTSand their fans, ARMY, had enjoyed their live stream concert "BANG BANG CON"!
"BANG BANG CON" was streamed through their official YouTube channel, BANGTANTV. They had written new history with a total of over 50 million views in 24 hours!
According to the statistic provided by Big Hit Entertainment, they also shared that more than 500,000 ARMY bombs (lightstick) were connected to the mobile application, Weverse, over 162 different countries. In addition, the hashtag #BangBangCon for the online concert had also exceeded 6,460,000!
It is amazing to see how so many people from across the world had tuned in to the live concert and ARMY from across the world are also coming together with the same love and passion for the 7 boys.
Over the 2 days, BTS had played concerts and fanmeetings starting from 2015 onward.
BTS Concert At Home
🔍BANG.BANG.CON🔎

Here's the streaming lineup! See you soon! #BANGBANGCON #BTS_concert_at_home #GetyourARMYBOMBready #HYYHonStage #HYYHonStageEpl #WingsTour #WingsFinalCon #LYSeoul #Redbullet_AYO_WhoAmI #Muster3PurpleYou #Muster4ARMYBOMBangel pic.twitter.com/3lzXO9LiC5

— BTS_official (@bts_bighit) April 10, 2020
Thanks to the online concert, ARMY had also mentioned that they had a great time at home catching up on the concerts which they had not watched for a long time. Some also mentioned that they felt emotional as they watched how BTS had grown over the years.
Hopefully the situation in the world will get better and ARMY will get a chance to attend BTS concert as soon as possible!
Read More : BTS Shares Their Daily Moments With Hashtag #BTS_OF_THE_DAY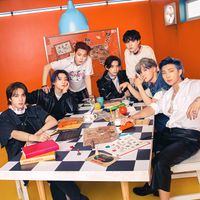 Became a fan of BTS
You can now view more their stories