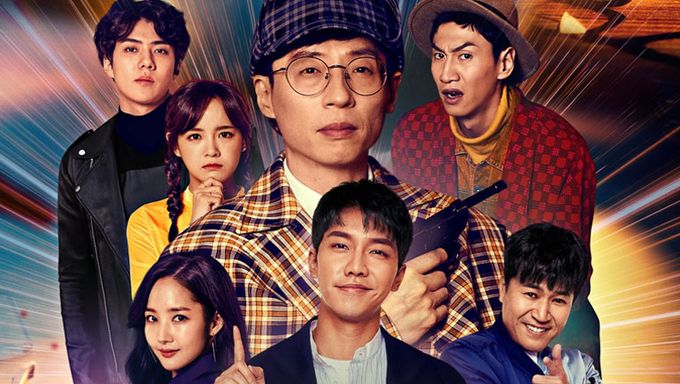 "Busted" is back with its season 3! Many have been looking forward to the new season of the Netflix Original TV Show.
The first season of "Busted" was aired in 2018 and the second in 2019. For this season 3, the cast is the same as season 2 plus Lee KwangSoo who is coming back to the show after season 1.
This season too the guest line-up is amazing. It includes: SF9's RoWoon, Kim HyeYoon, EXO's SuHo, Hwang BoRa, Pyo YeJin, Kim BoRa and more to be announced.
Here is more information.
Busted 3 (2021)
Information
Title: Busted 3 / The Culprit is You 3 / Beomineun baro neo 3 / 범인은 바로 너! 시즌3
Genre: Variety TV Program
Director: Jo HyoJin, Jang HyeokJae, Kim JuHyeong
Writer: –
Network: Netflix
Runtime: From Jan. 22
Air Time: –
Language: Korean
Summary
A variety show where detectives are solving mysteries.
Cast
Yoo JaeSuk
EXO's SeHun
Lee KwangSoo
Kim JongMin
Gugudan's SeJeong
Interesting Facts
Here is the teaser.
Here is the official poster.
Follow the official Instagram account for more fun.
View this post on Instagram