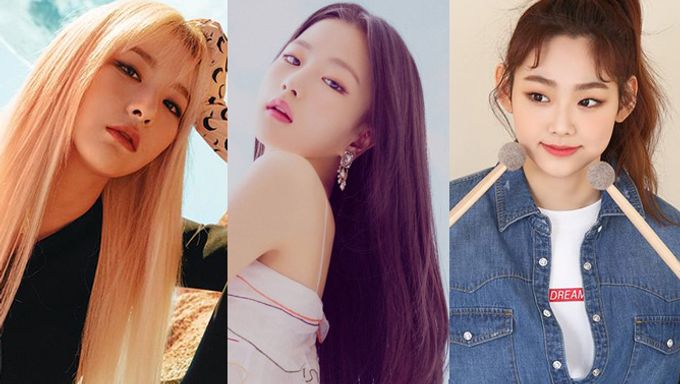 MNH Entertainment's first girl group is set to debut in April.
On Mar. 14, MNH released the name of the girl group which they had been teasing for the past few days. Consisting of 5 girls, they are named, BVNDIT. You can start following them through their official social media accounts below.
BVNDIT Official Channel Open

▶Twitter: https://t.co/pGlisMfgjW
▶Facebook: https://t.co/i9EZzpDtJf
▶Instagram: https://t.co/y2wN7oMKx4
▶Youtube: https://t.co/XawOMCpmAx
▶Fan Cafe: https://t.co/LZ0peUx2hl

— BVNDIT (@BVNDIT_official) March 13, 2019
One of the members called SeungEun caught the attention of some netizens as they thought that she looks vaguely familiar.
They commented that from some angle, she resembles Gugudan's MiNa and from certain angles, she also reminded people of Red Velvet's SeulGi.
SeungEun is the one in the middle of the picture above, lying on another member's lap.
For those who might not know, BVNDIT is under the same company as ChungHa. Hence, they are also receiving much attention from the public and media prior to their debut.
BVNDIT also has the meaning of 'Be Ambitious N Do IT', suggesting that they want to deliver the message of fighting for one's dreams.
It was reported that they are expected to debut in April.
Do you think SeungEun resembles MiNa and SeulGi?
Read More : Fans Think Lai KuanLin Is Super Excited For His Unit Group Debut With PENTAGON's WooSeok