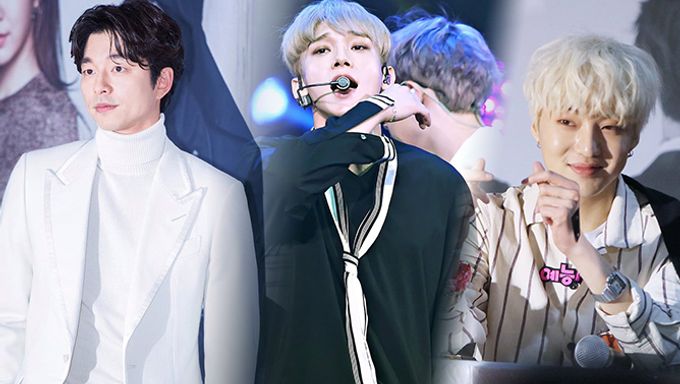 Here's a list of christian names of Korean male celebrities.
In Korea, there's a buzzword which is 'Catholic Oppa'.  It indicates typical catholic males, who look handsome, kind and humble. Also in Korean male celebrities' world, there are gorgeous 'Catholic Oppas'. As well as their gorgeous looks, the guys have beautiful christian names. 
Netizens are interested in male celebs who revealed their religions as Catholic and finding their christian names. It looks pretty interesting to check out their christian names and if they match their christian names well. 
Must Read : How Do We Call K-Pop Ladies On Their Baptismal Names?
Let's see who the 'Catholic Oppa' is!
1. Lee JoonGi 
Peter
2. Kim WooBin
Benedict
3. SHINee's TaeMin
Francis
4. Super Junior's YeSung
Antonio
5. Super Junior's RyeoWook
Joseph
6. Block B's ZICO
John 
7. B1A4's Baro
Leo
8. Gong You
Joseph
9. EXO's Chen 
Matteo
10. BTOB's Jung IlHoon
Michael
11. Yoo YeonSeok
Anselm
12. WINNER's Kang SeungYoon
Peter
13. BTOB's HyunSik
Ardo