Many fans and non fans may have wondered at one point, whether if any other K-Pop idol group on the scene at the moment would be able to replicate the same success BTS has been able to achieve. But before going on any further, the question of any group being able to become the next BTS does not translate to if they will be like BTS in the literal sense, but rather if they will be able to leave lasting significant impact on a global scale as K-Pop artists.
According to South Korean news agency JoongAng Ilbo, they think that the "next BTS" is not a boy group, but rather, a girl group. Critics have also been expressing that they are so sure that the next BTS will be one of the girl groups.
The news agency also added:
"Many boy groups including SEVENTEEN MONSTA X,  GOT7 are ,establishing a strong overseas fandom through world tours for the past 2~3 years, but people will be paying more attention to girl groups considering the nature of the music market which pursues freshness."
And here we have BLACKPINK, who recently made their US TV debut.
Let's start by talking numbers, since K-Pop fans just absolutely love the big numbers and records that they share on social media once their idol group gets a billion views or likes on social media. Arguably their most successful single to date, BLACKPINK's 'DDU-DU DDU-DU' surpassed 600 million views in just seven months after its release. BTS's 'DNA' might have been the first to set the K-Pop record of surpassing 500 million views, but the YG girl group did it nine months faster. And it's highly likely, judging by the current rate and speed, that their MV's for 'BOOMBAYAH' (currently around 460 million) and 'As If It's Your Last' (currently around 480 million) will eventually surpass 500 million views as well.
In addition, JoongAng Ilbo did also say "The number of people subscribing on the˜BLACKPINK official YouTube channel also surpassed 17 million. After receiving the Diamond button along with BANGTANTV (14 million) last year on August for surpassing 10 million subscribers, the number has been growing even more rapidly. BTS reveals official contents including MVs through the agency's official channel, so the number of users subscribing to Big Hit (20 million) is higher. On the other hand, YG Entertainment operate channels separately based on each group, so the agency's official channel has less subscribers when compared, with approximately 4.3 million."
While it is still debatable among fans after accusations of YG Entertainment using shady tactics to increase the view count of BLACKPINK's YouTube videos, we'll leave the subject of numbers right here for fans to be the judge for themselves. But if the numbers do really matter and play a decisive role in creating phenomenal success, it's not a farfetched idea to think that BLACKPINK is the next BTS.
Moving on, their recent US television debut on The Late Show With Stephen Colbert and Good Morning America, however debatable the performance quality was, is another thing worth adding to the list of things that may project them into becoming "the next BTS". Not to sound pretentious, but objectively speaking, The Late Show and Good Morning America are obviously not your average K-Pop music programs that every single idol group on the block appears on to perform. Only a select few have been able to do so, such as veteran idol group Girls' Generation years back. BLACKPINK appearing on these shows is a sign of status, one that not even A-list K-Pop idols in South Korea can easily match with.
And this reminds us of the next thing. They are actual US artists as of 2019, signed and backed by one of the most influential record labels in the US music industry, Interscope. This is certainly an advantage and a privilege that BTS members did not have. To have one of the biggest record label in the US backing you doesn't necessarily translate to instant success but it also doesn't mean the opposite either.
But it is also worth asking, will we be able to recognize it when BLACKPINK actually becomes the next BTS? The last time we checked, BLACKPINK themselves are already superstars and have been on the radars of millions of fans in the US ever since their debut. Perhaps the success of K-Pop that BTS has helped achieve has made us immune and numb to recognize success even when it is right in front of our faces in plain sight to see. Remember, it was only just a few years ago when even being mentioned in one sentence in a Billboard article or a US pop star meant something huge for K-Pop agencies. But nowadays, we have everyone talking about pretty much all K-Pop idol groups at one point or another.
Has K-Pop become such a big global phenomenon that there is no room for a bigger success to be achieved by other groups besides BTS, even for BLACKPINK?
Read More : BLACKPINK Fans Argue About JiSoo Not Speaking English During Interviews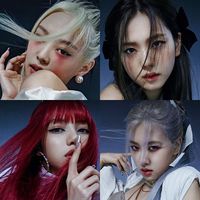 Became a fan of BLACKPINK
You can now view more their stories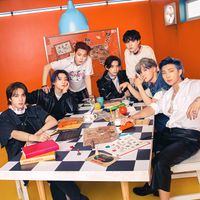 Became a fan of BTS
You can now view more their stories