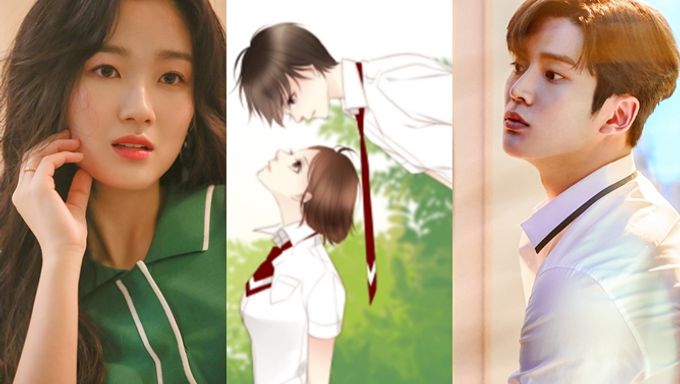 Earlier this year, the popular high school fantasy romance webtoon "July Found By Chance" was announced to been remade into a drama. It joins the numerous list of other dramas of 2019 based on webtoons.
The title of the drama is slightly different from the webtoon, it is "A Day Found By Chance" also translated as "Haru Found By Chance". It tells the story of a girl who realizes that she is a supporting character inside a romance manga named "Secret". She tries to change the fixed story for her love and life.
Many fans were waiting for the confirmation of the cast and the three main cast were confirmed on June 10.
Kim HyeYoon will act as Eun DanOh.
SF9's RoWoon will act as Number 13/Haru.
Lee JaeWook will act as Baek Kyung.
For more complete information about the characters and the webtoon, you can check our updated cast and summary here.
The drama will air on MBC in September.
Are you excited?
Read More : "July Found By Chance" (2019 Drama): Cast & Summary