Videos of people playing computer games are widely popular all over the world. In these videos, the viewer may learn strategies of games, or just have fun watching the player reacting while playing games.

JinYoung of GOT7 told the fans ahead that he will open a game channel through V channel.
Fans suggested games and a lot of them were  games from Junior Naver, a site where young kids play games such as dressing up a doll, cooking food, or finding treasures.
He first looked hurt because fans did not think he would be good in games such as Over Watch or LOL, however, he continued on to play the games in Junior Naver in a serious manner.
Fans suggest "Preparing Sue", a game which is about dressing up a girl name Sue.
When the game started, a girl character,Sue, came out and was wearing only  under wares which freaked him out. He quickly scrolled up the page to hide the half-naked character. He was in panicked, then panicked even more when he saw the little time left. He quickly scrolled down and started to dress her up considerately.
Next, he played "Boil Ramen for Sue", where he burned up all the pots and got the result of "Not Delicious at All". He cried "What do you know about Ramen!!" to the computer screen which was hilarious.
JinYoung did not get to make a serious game channel, however, it was definitely the cutest game channel ever.
Must Read : Photo )) GOT7 on W Korea 2017 April Issue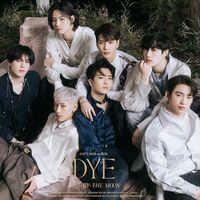 Became a fan of GOT7
You can now view more their stories