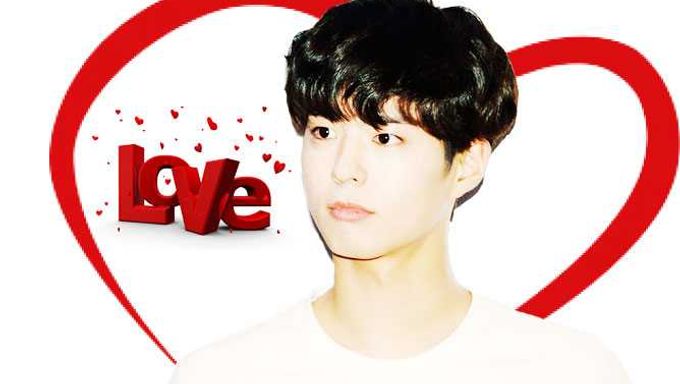 The result of the HOT vote "Which Male Celeb Should Be Your Valentine?" is NOW available.
How was your valentine day? If it was romantic enough, no need to worry about, but if it was a desperately lonely day, soothe your heart with checking where your bias is ranked at the valentine vote. Hopefully, everyone will have a romantic valentine day next year! The vote to select the netizens' choice of their desirable valentine date boy had been open from Feb 8 to Feb 14. The voting was conducted anonymously. Total 1,199 netizens participated. The top 3 got comparatively larger portion than the least 2. Thank you for your participation!!
Must Read : 10 Things Valentine Specials Of Your Bias
5. Yoo AhIn
Yoo AhIn got the 5th. 112 participants voted him as their Valentine date boy. It is 9% of total. Yoo AhIn has shown various characters in numbers of movies and dramas. He is now busy for the promotions of his new movie, 'Like for Likes' and shooting drama, 'Six Flying Dragons'.
4. Yoo SeungHo
Yoo SeungHo got the 4th. 219 participants selected him as their romantic Valentine date, and it is 18% of total. He has successfully transformed from child actor to an adult actor. He is now busy with drama, 'Remember – War of the Son'.
3. Seo KangJun
Seo KangJun got the third. 277 participants selected him as their valentine boyfriend, and it is 23% of total. He debuted in the drama, 'Suspicious Housekeeper', in 2013. After then, he has shown brilliant records in his filmography in a short time. He acts a lead role in many dramas or movies. His current drama is the hit, 'Cheese in the Trap'.
2. Song JoongKi
Song JoongKi got the second. 293 participants selected him as their romantic valentine boyfriend and it is 24% of total. He recently finished army service, and started in new drama, 'Descendants of the Sun' with alluring actress, Song HyeGyo.
1. Park BoGum
Park BoGum is ranked at the first. Congratulations!! 298 participants selected him as their dream date for the valentine day, and it is 25% of total. Park BoGum overwhelms all other peer idol stars these days. His recent hit drama, 'Reply 1988' brought great impact to Kpop industry, and all the main roles have been spotlighted. The male lead Park BoGum is the most special. His clumsy love style was so attractive. Hopefully, his romance will be you in the next valentine.