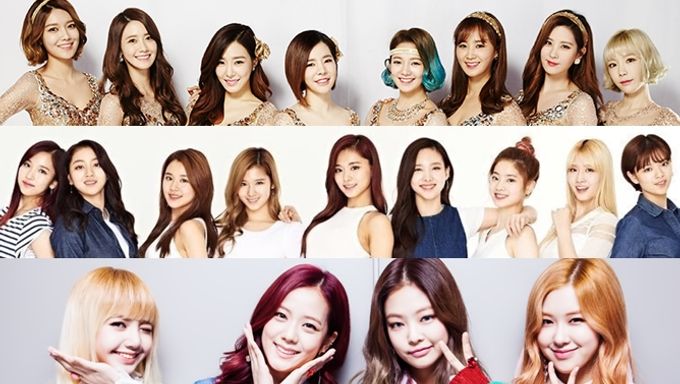 3 biggest entertainment companies, SM, JYP, YG have released lots of top girl idols so far. Let's trace down the history of them.
History of YG, JYP, SM account for big part of K-Pop history so far. It means lots of artists from those 3 entertainment companies have made plenty of hits. TVXQ, BIGBANG, 2PM, and many other idol groups are the most famous groups in K-Pop world. They are all from SM, YG, JYP entertainment. Most of trainees who are dreaming to be idols want to enter those entertainments and it makes sense. Because once you enter these companies, it seems quiet promised to have a success debut. 
Among those famous idol groups, 2017 is the year when especially girl groups' active appearances and successes are outstanding. Kpopmap prepared arrangement of 3 big entertainments' history. Tracing down their histories, you can be reminded of recollected hit songs and performances. Maybe here could be some idols that made you fall in love with K-Pop. In this time, we take over girls groups. Here we go!
Must Read : SM's Secret Way To Compose Vocal Positioned Members In Groups
SM
SNSD (2007)
f(x) (2009)
Red Velvet (2014)
JYP 
Wonder Girls (2007)
Miss A (2010)
TWICE (2015)
YG
2NE1 (2009)
BLACKPINK (2016)