Akdong Musician (AKMU) was on Radio Star last 15th of May and again, appealed to fans with their own distinctive charms.
They were with Yang HeeEun and Yang HeeKyung sisters on the show, for Yang HeeEun and AKMU collaborated in a special project, 'Tree'. Both of the teams were groups working with family members, so they understood what each teams' benefits and hardships were.
AKMU especially told some funny and touching stories about their youth such as ChanHyuk not waking up SuHyun on the way home from piano class and carry her on his back after they got off the bus. Also, since like any other sisters and brothers do, they fight, so they have made some rules such as not swearing no matter how mad they get, and no physical violence.
ChanHyuk talked about how he is worried of his little sitter hanging out with boys and being in a relationship. However, one of the host of the show told him not to, for his worries do not have any effect on choices she makes with boys. But he looked super adorable trying to be like a parent to SuHyun.
Their chemistry was just incomparable to any other teams, and they, themselves wanted to keep that with their songs, as well as their relationships.
Must Read : Teaser )) Yang HeeEun X AKMU – The Tree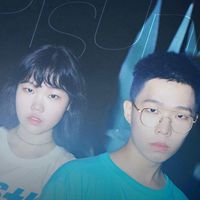 Became a fan of AKMU
You can now view more their stories