On June 7th, MNH Entertainment updated ChungHa's fans with a piece of good news! They have officially announced the name of ChungHa's fanclub called BYULHARANG.
Previously on Christmas last year, MNH Entertainment had announced the official logo and colors for ChungHa.
https://www.instagram.com/p/BdFtk9FnlUx/
This time, fans are able to understand the meaning behind their fanclub name, BYULHARANG.
'BYULHA' means to become someone who will shine brightly and highly like a star. 'HARANG' means to fly high together. As for 'RANG', they explained that it is a modifier which means to do something together.
All in all, BYULHARANG means the relationship ChungHa and her fans has such that they are each other's star which encourages one another to move forward and grow.
MNH Entertainment also explained the meaning of the logo. ChungHa's growth as an artist represents the crescent moon whereas her fans' passionate support signifies the 11 stars by the side. As a whole, they form a full moon, symbolizing the completion of each other.
Apart from the announcement of the official fanclub, MNH Entertainment also celebrated ChungHa's first anniversary as a solo artist.
https://www.instagram.com/p/Bjsp-WSnE5l/
It has been a year since ChungHa has debuted with title track, 'Why Don't You Know'.
It was reported that ChungHa will be making her way down to KCON LA 2018 and coming back at the second half of 2018.
Read More : SEVENTEEN's SeungKwan And ChungHa's Way Of Calling Each Other Brings Laughter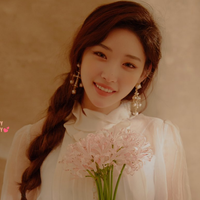 Became a fan of ChungHa
You can now view more their stories