Do you like dancing or are you interested in watching dance choreography? If you are, you are definitely in the right place as today we will be looking deeper into choreography of K-Pop idol groups.
ChungHais back with her 2nd pre-release single 'PLAY' and it definitely allows anyone who has watches her music video to experience a burst of colours and festive music.
Just a day ago, she had also released a dance performance video of 'PLAY' and if you have yet to check it out, you can do so below.
Many would also know that she is a widely recognised dancer who has all along been attempting many genres of dancing with her songs. Previously, she had made use of vogueing in 'Stay Tonight'.
This time, it was noted that ChungHa had stepped up and amazed many with her ability to perform sports dance with a male dancer. It is definitely one of the most eye-catching moments in the choreography.
Styled with different outfits, ChungHa was able to execute her steps sharply and even impressed the male dancer who was trained in sports dance.
Since it is a dance genre which requires the chemistry and team work of the two dancers, it seemed like ChungHa had also worked hard to perfect the partner work.
Needless to say, there was also a step near the beginning of the choreography when she took a lovely spin with a male dancer.
ChungHa made it look effortless and with her bright and lovely smile, she had definitely allowed her fans and viewers to enjoy her dance too.
This time, ChungHa had also worked with many dancers and the amount of formations seen in the choreography is also stunning.
With 6 other female dancers, ChungHa made use of sequencing to pull off a canon.
The steps seen during the chorus were also cute and interesting as it had allowed her outfit to swish and swoosh the same direction she was moving too.
ChungHa had mentioned that near the end of the song there is a 'dance party' in the sense that there is a large number of dancers dancing together at the same time.
It is amazing to see how so many dancers had gathered together and if you were to also take note, there are different dancers dancing different styles.
There are b-boys doing challenging tricks at the front and also male dancers dancing to house steps behind them. Together, they form a huge picture of people enjoying to the festival music of 'PLAY'.
ChungHa has all along been very open and diverse in her choreography and it seemed like she had never disappointed her fans at all.
She will be promoting 'PLAY' on various music shows and holding her online fanmeeting on July 19.
Are you also loving her new song?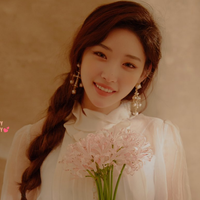 Became a fan of ChungHa
You can now view more their stories