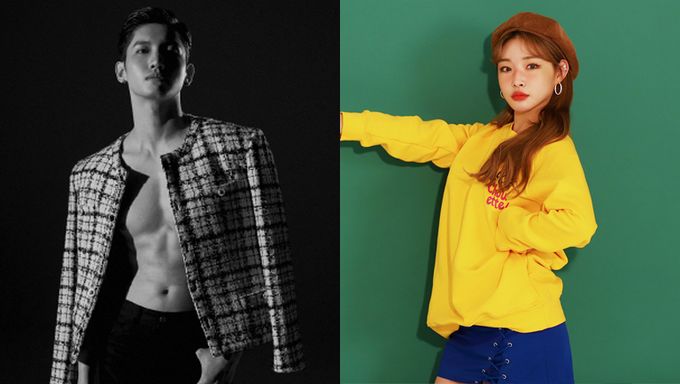 TVXQ's ChangMin will be having ChungHafeatured on his 1st mini album "Chocolate".
"Chocolate" is set to release on various music sites on Apr. 6, 6 pm KST and the title track is also called 'Chocolate'. The mini album consists of 6 different songs and ChungHa was said to have participated in the B-side track, 'Lie'.
'Lie' is an easy listening pop song based on simple instruments and trendy beats. The lyrics talks about the different 'temperature' from two lovers with dangerous emotional path. Adding on, many can also anticipate for the vocal quality and harmonization from the two singers.
ChangMin will be holding a live streaming of the release of the album "TVXQ's ChangMin and Chocolate factory" at Apr. 6, 7 pm KST through V-Live. He will be introducing his 1st mini album to his fans and also be doing an unboxing of the album. Of course, he will be having various conversations and talks with his fans.
Are you looking forward to listen to his 1st mini album especially with his collaboration with ChungHa?
Read More : 5 K-Pop MVs Released In March 2020 That You Should Not Miss