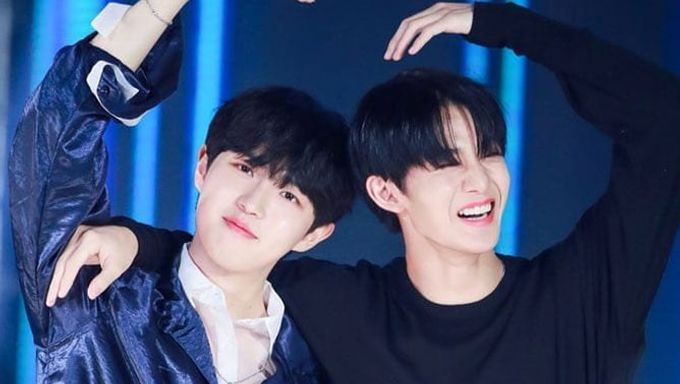 At "THE SHOW" at Pohang K-Pop Concert held on Sept. 1, fans witnessed an adorable moment between CIX's Bae JinYoung and Kim JaeHwan.
On that day CIX and Kim JaeHwan were performing, Wannable noticed their cute and sweet interactions. Many miss their interactions like back when Wanna One was active.
The two boys had their brightest smiles when they met. Fans present reported that Bae JinYoung introduced fellow member SeungHun to Kim JaeHwan. Bae JinYoung also back hugged Kim JaeHwan and they made a cute heart together.
Fans were happy to see that they are still close to each other.
Do you also like their interaction?
Read More : Ha SungWoon & Park JiHoon Proved To Be Still Close With This Sweet Event