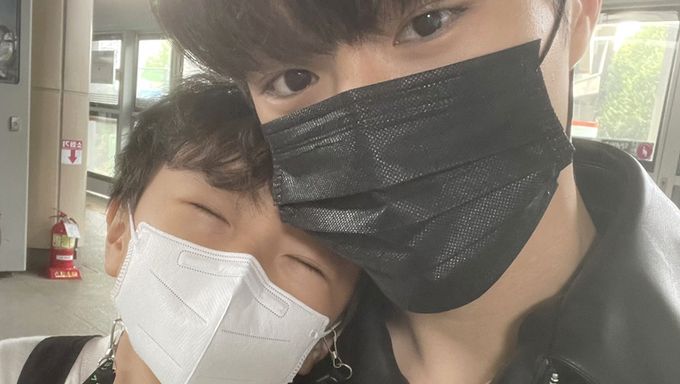 CIX's HyunSuk is gaining attention once again for taking care of his younger brother thanks to the adorable photos which he had uploaded on Twitter.
HyunSuk had headed back home and while resting, he was also playing with his younger brother.
The two of them had headed out and took adorable pictures which fans could only go aww! Let's check them out below.
HyunSuk had taken photos of his younger brother from the top and many fans pointed out that he is really small as his height was only up to HyunSuk's knees!
HyunSuk was also seen attempting to take selfies with his younger brother. Although he did not look into the camera, fans were sharing that they could tell how much HyunSuk loves his younger brother.
Aside from just the two of them, HyunSuk also took adorable photos of his younger brother from the side.
For those who might be wondering, HyunSuk's younger brother was born in 2016! They have an age difference of 15 years old which explains why HyunSuk is showering him with so much love.
Previously, the two of them had also grabbed attention thanks to a vlog to the aquarium back in 2020.
Not long ago, CIX had released their 2nd Japanese single 'All For You'.
Are you loving HyunSuk and his younger brother?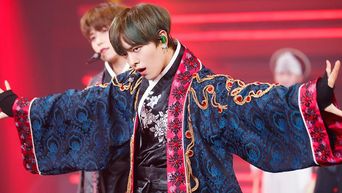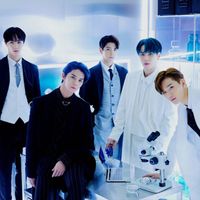 Became a fan of CIX
You can now view more their stories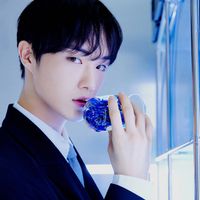 Became a fan of HyunSuk
You can now view more their stories