Several South Korean news agencies are currently suggesting that the upcoming 'Produce X 101' is a way for CJ Entertainment to take advantage of K-Pop idols and their agencies.
The main reason for this suspicion is from the fact that the contract will be for a period of five years, significantly higher than I.O.I's one year, Wanna One's two years, and IZ*ONE's two years and six months.
'Produce X 101' promises promotion for the finalist idols up until 2023, with the first half reserved exclusively for promotions related to the group that forms through the survival program and the second half open for the members to promote with their home agencies and original group. However, fans at the moment feel skeptical about the finalists being able to promote with their original group based on how hectic the schedules have been with previous groups such as I.O.I, Wanna One, and IZ*ONE.
But then the question arises, "why are agencies still sending their idols to compete on Produce X 101 and have them be bound to contractual obligations for a long time despite the disadvantages?"
In reality, the K-Pop industry is a lot more competitive than even what we already expect and know. For any idol group, it is difficult for them to gain any sort of popularity or momentum without having a successful group that came before them within their agency. And because many idols who participate on Produce 101 are not always from well known groups or agencies, it is still an opportunity to get their names out to the public.
But of course, these suspicions from news agencies are based on their hunch and are speculations at the moment.
Do you think the five-year contract is a little too long? Feel free to share your thoughts and enlighten us.
Read More : Kang Daniel Considering Termination Of Contract With LM Entertainment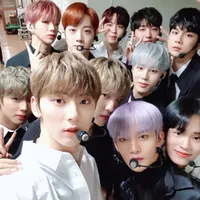 Became a fan of Wanna One
You can now view more their stories