CLC Surprises Girls Who Were Covering Them By Appearing Out Of Nowhere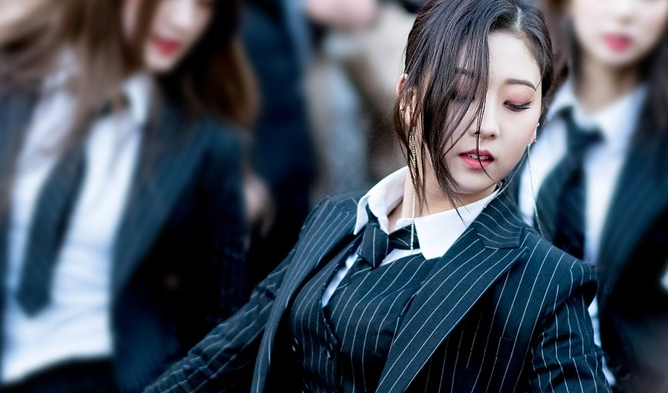 If you've ever visited South Korea, chances are, you might have visited the streets of HongIk University (HongDae). It's one of the many places in Seoul where you'll find young hipsters hanging around shopping or just dropping by for some coffee.
You'll also find various different kinds of musicians and performers on the streets covering popular songs or sometimes even performing their own original work.
'Diana', a  YouTube girl group that covers K-Pop idol choreography were seen on the streets of HongDae performing CLC's 'Black Dress' recently.
But little did they know that the very girl group they were covering were going to appear in chic black suits to join them.
무대중에 CLC 들어온거ㅋㅋㅋㅋㅋㅋ pic.twitter.com/XVPHxV0N5p

— 지지? (@wooZIJIhoon1996) March 11, 2018
As the K-Pop idols emerged, onlookers and the YouTube artists were pleasantly shocked. They eventually began to synchronize their moves together and ended the performance with a bang
Read More : CLC Profile: Cube Entertainment's Septet Girl Group