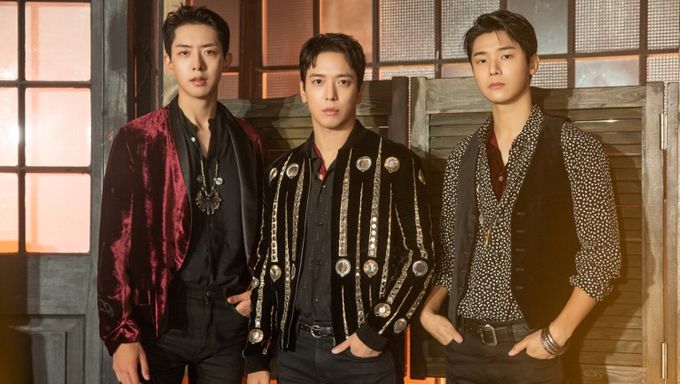 CNBLUE came back with their 9th mini-album "WANTED" and title track '싹둑 (Love Cut)' on Oct. 20. Members Lee JungShin, Kang MinHyuk, and Jung YongHwa hosted a comeback talk show to explain their new album and share their new concept with us. Here is everything that you need to know about it.
CNBLUE released the teaser for 'Love Cut' on Oct. 19. It showed the trio in a classic Western film-inspired storyline. They wore cowboy outfits and entered a saloon drawing their guns and leaving us curious about the conflict that caused this.
The group explained the album tracks to us in detail. "WANTED" consists of 5 tracks that Jung YongHwa and Lee JungShin helped produce. 
The first track is the title track 'Love Cut' which Jung YongHwa helped write and compose. It has a disco rhythm and he says that he focused on creating a song that would be exciting to perform live when they get the opportunity. The song is about having the courage to cut off an unnecessary relationship.
Track two is '99%' which has a groovy rock melody and positive lyrics for a confidence boost. It was also written and co-composed by Jung YongHwa.
The third track is 'Hold Me Back' which was co-written and co-composed by Lee JungShin. It conveys a fluttering feeling and actually started out as an R&B demo. However, Kang MinHyuk said that he didn't think the song suited CNBLUE's vibe well. It then turned into an acoustic song, which is why you can hear elements of both. 
The fourth song is '엉터리 (Nothing)' which was written and co-composed by Jung YongHwa. It has a funky shuffle rhythm. The final song is 'Time Capsule' which is a song that Lee JungShin described as feeling like climbing into cozy blankets.
You can listen to the highlight medley here.
As CNBLUE continued the talk show, we learned more about their latest comeback. They explained that they wanted to try a completely fresh concept to what they have been doing for the past 12 years. They wanted fans to experience a new CNBLUE through a new concept. This is how they came up with the Western theme of "WANTED" and 'Love Cut'.
You can watch the full music video below.
The members even joked that their next concept should be in space. That would definitely be a sight for fans to see!
Kpopmap asked CNBLUE:

 

You are trying a new concept 12 years after your debut. Which member do you think this concept suited the best?
The concept definitely suited MinHyuk the best. You might not know because he's cut his hair now, but he looked the best suited to this concept when his hair was longer.
CNBLUE
Kang MinHyuk also graciously admitted that he was the best suited for this concept.
When asked if they have a new music color that they hope to achieve as a group, Jung YongHwa answered that they still don't know what their musical color is. However, he thinks that the process of trying to figure it out is fun.
CNBLUE also mentioned that they are learning a lot from the passion that their junior groups have. They are also extremely grateful to still be active 12 years after their debut.
It should be interesting to see what the future of CNBLUE looks like with their continued love for making music.
What did you think of this comeback? Do you like CNBLUE's new music?
What was your favorite song from "WANTED"?
※You can vote multiple times without sign in.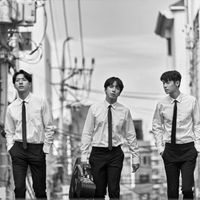 Became a fan of CNBLUE
You can now view more their stories