K-Pop girl group duo CocoSori seems to be having a bit of problems lately as the two members have been opening up on how they feel at the moment regarding their relationship with each other and how the agency treats them.
On November 23rd, Coco  talked about some things that made her feel downcast. She streamed her music video during the live broadcasting session and was asked how long it took for her to get the choreography down. She stated
"When I was given only a week to practice the choreography for my solo release, I was excited and thought that the agency wanted to put it out there really fast. But I found out that they were rushing me because they wanted to promote the other member after me fast."
In addition, Coco also revealed that fellow group member SoRi was having a hard time and talked to her about pursing an acting career. She stated that she had a good relationship with her and was supportive of her decision to go for acting instead of an idol career. However, she later found out that SoRi made a solo debut, which to her was somewhat upsetting.
She revealed that she found out through a YouTube upload and that it would have been nice if SoRi told her about the solo debut herself.
But her troubles didn't stop just there. Coco also felt that their agency was treating her differently from SoRi.
She stated
"I was told that my agency wasn't doing well financially and that there wasn't enough funds to support me, which lead me to do a kickstarter. But I found out that the reason why the agency was short on finance was because they were spending it on her solo activities. Her MV was also produced by a really well-known director, Zanybros."
Coco also revealed that she wouldn't be renewing her contract with MOLE Entertainment, suggesting that it could be the end for CocoSori.
This has caused fans to be divided on opinions and take sides. Some fans are arguing that Coco is being greedy and just not take it personally when the agency is focused on SoRi since SoRi has done well on survival programs and both members were given the same opportunities.
What is your opinion on CocoSori's current situation?
Read More : IZ*ONE vs. CLC, Fans Talk About Song That Was Originally Intended For Latter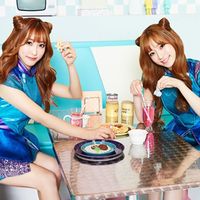 Became a fan of CocoSori
You can now view more their stories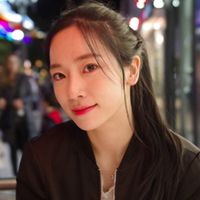 Became a fan of Sori
You can now view more their stories