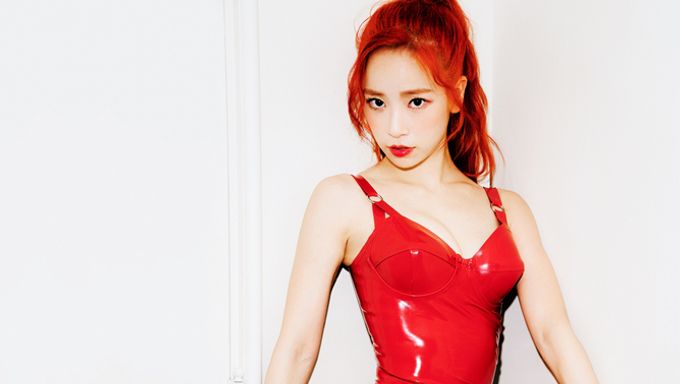 CocoSori's SoRi will be coming back with a new solo single on September 4th.
On August 27th, Mole Entertainment released the jacket image for SoRi's single 'Touch'. The image shows SoRi striking a pose while wearing a captivating red latex dress. It was also revealed that SoRi had united with a 'dream team' for this new single.
Apparently, the dress is designed by Kudo Atsuko in London. She has also designed for Beyonce's 2018 world tour main outfits as well as for Lady Gaga, Taylor Swift, Rihanna, Kim Kardashian and many more. Kudo Atsuko is a world renown latex couture designer and once again crossed path with CocoSori after their debut with 'DarkCircle'.
In addition, many are also paying attention to the photographer. Currently known as the best photographer in Japan's entertainment industry, Nakamura Kazutaka held hands with SoRi. Nakamura Kazutaka is well-known in Japan for her quality works with celebrities and various production.
It was also revealed that SoRi had met Kudo Atsuko personally in London and shared ideas about her outfit. SoRi also made her way to a studio located in Japan to meet up with Nakamura Kazutaka for a photoshoot, fully immersing herself in the concept of her solo single.
메이크스타와 함께 한 소리의 솔로데뷔프로젝트350%를 달성하며 성공적으로 마무리하게 되었습니다! 전세계 팬분들 감사합니다! 좋은 곡으로 보답하겠습니다!https://t.co/kndDiSN7Mo#소리 #Sori #ソリ #솔로 #데뷔 #solodebut pic.twitter.com/gQKIESr6JH

— M.O.L.E (@MOLEnt_) August 25, 2018
In other to prepare for her solo single, SoRi went one round around the Earth, to make sure that the production is the best. Her solo debut project campaign with Makestar was also successful. SoRi managed to receive 350% of the pledge goal!
SoRi will be releasing 'Touch' on September 4th.
Are you excited for her comeback?
Read More : Best K-Pop Idol Swimsuit Fashion Of Summer 2018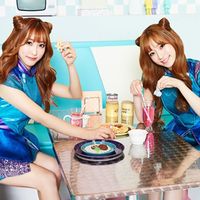 Became a fan of CocoSori
You can now view more their stories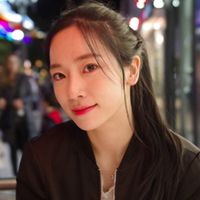 Became a fan of Sori
You can now view more their stories