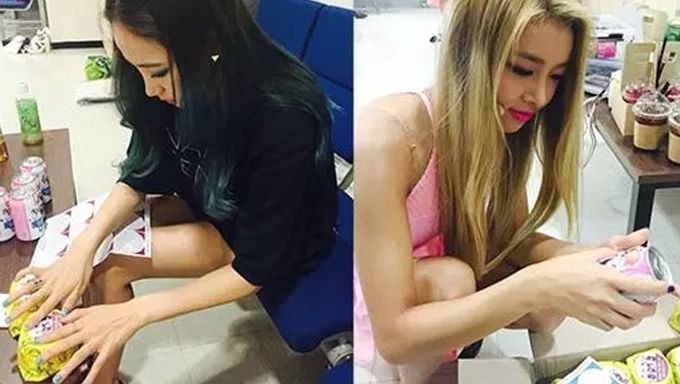 International Kpop fans are eager to cheer the group in all ways possible to celebrate their comeback or debut and reward the idols for their hard work. So many idol fans have still shown their support and dedication for their oppas and unnie as special promotions and gifts. 
At times, star's fans need to love and be loved in return because a relationship is a two way street. So that this time it was just for their fans. The lovable idols  have sent their love through snacks and some food as the fans did. Its plan is to deliver food to fans and staffs at one of their music show schedules during this promotion cycle. It will make them, who came to the pre-recording of their performance,  get their spunk up more.
These idol bands are providing as a fan service to their equally beloved fans through this way as thanks to their constant support and are already known for giving a support full of food. 
1. Wonder Girls
Some cookies and beverage 
2. SISTAR
Candies and massages
5. KARA
Pastry  sandwiches and some coffe
6. T-ARA
Some sandwiches
Each fandom which attends the music broadcasting is really thankful and eats good food. The stars even prepared a nice card with food. After sending food to fans, they loved and admired them and felt that their love was reciprocated. The idol and fan's world are full of interactions now.