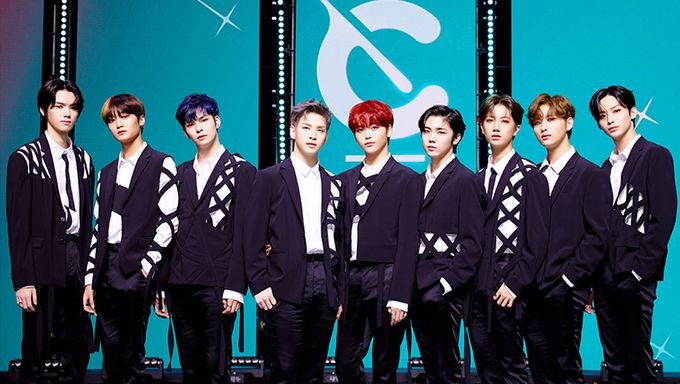 CRAVITY is back to their fans with their second mini-album, 'CRAVITY SEASON 2. HIDEOUT: THE NEW DAY WE STEP INTO' and the title, 'Flame'.
After CRATIVY's debut with,'"Cravity Season 1. [HIDEOUT: REMEMBER WHO WE ARE]' in April and the follow-up song, 'CLOUD 9', this is a comeback that is made in a month.
During the online showcase, SeRim commented on their early comeback as he explained,
The reason why we came back in such a short time was that we wanted to show LUVITY our new performances and new style as soon as possible! We were excited and a bit nervous but overall, we are really happy that we are back
SeRim
The title track "Flame" is an urban-Hip-hop track with CRAVITY's passion that resembles a burning flame as they challenge their limits. The intense and dynamic melody line is impressive, and it also contains the members' strong messages against the hot summer.
It is a song that is expected to have strong vocals and rap lines that encompass sounds with powerful textures, and the teamwork of more mature and evolved CRAVITY members.
When asked what the reaction was when they first heard their title, 'Flame' JungMo answered,
I've always wanted to try out a dream-like song and there's a water-dropping sound in the beginning so when I first heard the track, I was really happy about it.
JungMo
The album consists a total of 7 tracks including, 'Believer,' a mid-tempo pop-sound song that depicts firm faith and trust in someone who will always protect him/her from behind, whether happy or sad, followed by 'Ohh Ahh,' which combines the genre of Nu-Disco with Electronic and Ghetto Funk, creating an amazing groove. 'Realize,' which represents CRAVITY's worldview, a citrusy track, 'Hot Air Balloon,' 'Sunrise,' which sings the excitement of summer travel, and lastly, 'Breathing,' which has impressive metaphorical lyrics.
In particular, members Serim and Allen also participated in writing the lyrics of two songs, 'Believer' and 'Realize,' which coincide with the birth story of CRAVITY.
When I was writing the lyrics, I tried thinking about LUVITY! They were my inspiration!
SeRim
A group that's been around only for a short 4 months, CRAVITY has already made an impressive keystone as they won 'Rookie of the year' awards in "2020 SORIBADA Music Awards" and also listed in "Billboard Social 50".
New Artist Award is something that you can only get when you are a rookie and we're all so grateful about it. I would like to give thanks to our Luvity!
JungMo
Thanks to our LUVITY, we were able to be listed in "Billboard Social 50". Our next goal is to be listed in the Billboard charts so we will do our best to make that happen.
Allen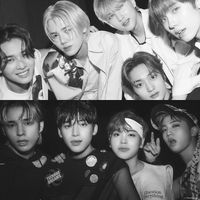 Became a fan of CRAVITY
You can now view more their stories