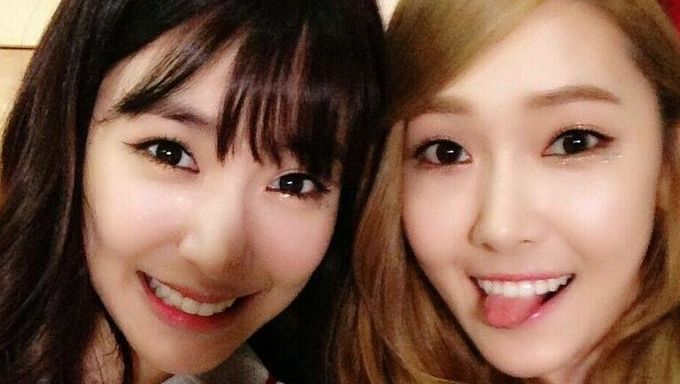 Don't you sometimes hear about certain things and ask yourself, "what are the odds"?
There have been a few notable instance like that in the K-Pop industry. And some are really mind-blowing, as the chances of it happening seem nearly improbable.
And the thing is, the idols themselves also never saw it coming as well.
These instances are just too unreal, that it just had to be the hands of fate working in play, and not just mere coincidences.
You can check them out below.
The two female idols, known best for their years in Girls' Generation, have something quite special between themselves. There's a good reason why they just look so good together and display the wildest chemistry.
For starters, both stars are born in 1989. But guess what?
The two were also born in the exact same hospital in the United States, located in San Francisco. So wait, let's get this straight. Two girls born in the same place and in the same year, would eventually end up meeting each other again in the same K-Pop entertainment agency, and end up debuting in the same group?
What are the chances?
The two GFriend members actually share the exact same birth name, EunBi.
So it turns out that they attended the exact same dance academy as well in the past. Funny thing is, both actually ended up becoming scouted by SOURCE Music, and debuting in the same group.
Jo YuRi (IZ*ONE) & YooJung (Weki Meki)
Not only have K-Pop fans noticed that the two stars look very similar to each other, they were blown away when both ended up in the same rankings of survival programs, almost leading parallel lives between each other.
Jo YuRi came out in third place during 'Produce 48' and YooJung was also third place during 'Produce 101'.
These two stars actually go way back.
When they were both just children, both of them appeared on the exact same TV show in China. And the crazy part is that ChenLe performed right after JiSung as well.
They even took a photo together as kids.
Crazy how they ended up in the same group years later.