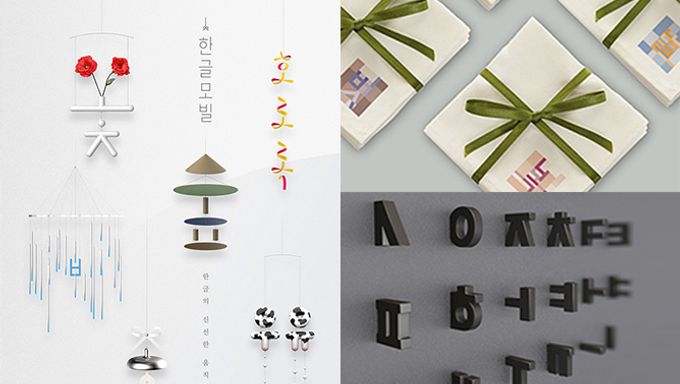 The 4th Hangeul Idea Award is held to find a driving force in Hangeul to create new values.
The submission period for the Award, hosted by the MCST, organized by the Korea Creative Content Agency and sponsored by Naver, is until Monday, August 20th. Anyone with the idea of a work inspired by Hangeul can participate in the competition regardless of nationality and age.
The competition, which is divided into three categories, namely ▲Content ▲Information Technology (IT) and ▲Design, aims to discover new ideas beyond the conventional value of Hangeul as the Korean alphabet through convergence with different fields. Winners who wish to commercialize their works will receive various follow-up supports such as ▲patent application ▲expert consultation and ▲opportunity to take part in related fairs and exhibitions.
Particularly this year, the contest introduces special awards for foreigners to boost interest and participation among non-Koreans. It will help to find new aspect of Hangeul via their new perspectives and creative interpretations.
A total of 15 works will be selected after expert reviews for one Grand Prize, three Runner-ups, nine Third Places and two Special Awards for Foreigner. The Grand Prize winner will receive the MCST Prize and the other winners will be candidates for the KOCCA Prize or the Naver Prize.
◇Attracting attention in collaboration with Naver and King Sejong Institute Foundation
Naver, leading the Beautiful Hangeul campaign since 2008, continues to work together as a sponsor to spread the beauty and value of Hangeul. The MCST plans to promote the Award and encourage participation globally in collaboration with Naver and the King Sejong Institute Foundation, which has a wide network of institutes operating in about 170 locations around the world.
"We hope that the Award will be an opportunity to discover and commercialize a variety of ideas that fully reflect the beauty of Hangeul, resulting in higher interest in the Korean alphabet home and abroad," said an MCST policymaker.
For more information, you can visit the official website available in six languages including Korean, English, Chinese, Japanese, Spanish and Russian.
Read More : Check Out The Sneakers That EXO-CBX Designed