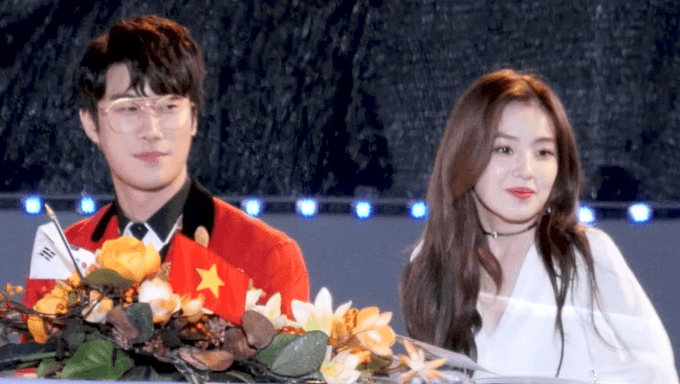 It doesn't happen very often, but when it does, it's quite uncomfortable for both the stars and the audience.
There have been a few awkward moments between K-Pop idols in the past, and really, just watching it will make you wonder just how uncomfortable they must have been during the moment.
You can check them out below.
This Moment With ChanYeol, Irene, & Jin When Posing For A Photo
San E & Irene's Really Awkward Moment
D.O & NaYeon's Extremely Strange Interaction
Joy & Zelo Posing Fot This Photo
BaekHyun Holding Suzy's Hand
Which he got made fun of by the other EXO members later.
Yikes.