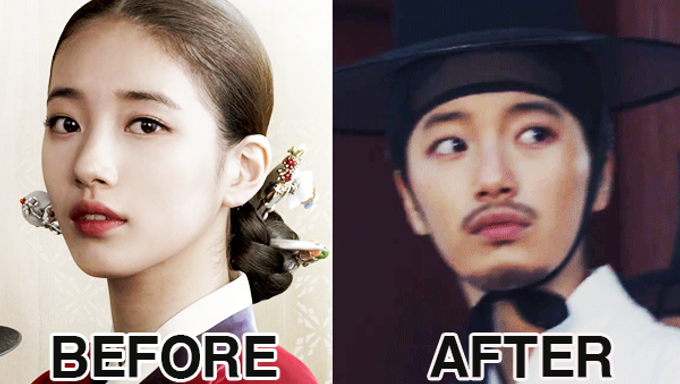 Idol-turned-actor Suzy has been making big splash with a newest firm across Korea. 

Because she disguised herself as a man to be faithful to her role. Generally, a movie made by a trusted actress may well attract high expectations. And its movie might prove it. Dorihwaga (도리화가) will be the second firm by Suzy to be shown at Korean movie screen. The highly anticipated firm, Dorihwaga (도리화가)  is based on the real story of Shin Jae-Hyo and Chae-Sun. In 1867, Shin Jae-Hyo (Ryoo Seung-Ryong) leads the Dongrijungsa which teaches pansori (traditional Korean musical storytelling). A young girl, Chae-Sun (Bae Suzy), who wants to perform pansori, appears in front of him.
Must Read : Why Lee Min Ho and Suzy Broke Up Briefly
Have you seen the movie trailer? Nowdays, acting and cross-dressing seems to go hand in hand. When the young female idol/actor rocks the men's garbs in the movie, many admire her for her offbeat sexuality. Perhaps, her super amazing and beautiful face that make some guys jealous. Anyhow, it doesn't change the fact she looks hot as a guy too. Let's go ahead and check out our popular female celebrity dressing up as a man. We bring to you the best Suzy which did it with finesse.