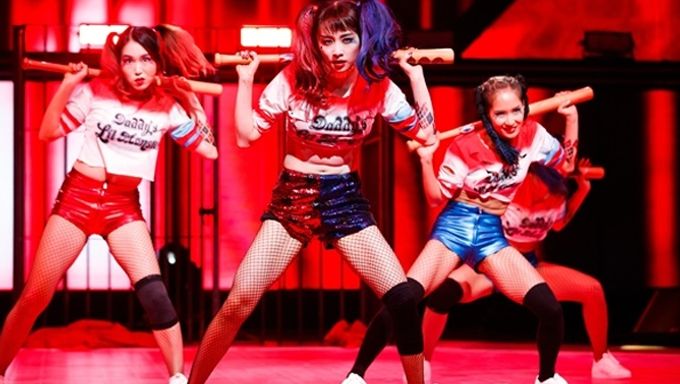 The show, which aims to showcase the talents of idol group dancers, aired its 7th episode on September 7.
The next generation of K-Pop idol dance competition is here! Mnet's "Hit the Stage" first aired its pilot on July 27th, 2016. 8 K-Pop idols who are legendary dancers went head to head to become the first Hit the Stage Dancing King/Queen. For each generation, K-Pop idols will compete against each other to put on the best performance that fits a certain theme. The idols are paired off with a dance crew, and the team that best portrays and executes the theme's performance is crown the King/Queen.
Must Read : Mnet "Hit the Stage" Dance Competition: LineUp
This week's theme was "Crazy" and many of the idol dancers were dancing along to the rhythmical music.  Members that also compete on the show include SISTAR's BoRa , Monsta X's ShowNu and two new faces of the show- Nicole and Lovelyz's MiJoo. Despite BoRa's rib injury, she danced passionately all the same, drawing applause.
 Current Ranking of Mnet's "Hit the Stage" as of September 7th
1st Place: Nicole (162 points)
WATCH : Video )) Nicole's Harley Quinn on Crazy Match
2nd Place: Monsta X's ShowNu  (160 points) 
WATCH : Video )) Monsta X's ShowNu on Crazy Match
3rd Place: Lovelyz's MiJoo (139 points) 
WATCH : Video )) Lovelyz's MiJoo on Crazy Match
4th Place: SISTAR's BoRa  (135 points)