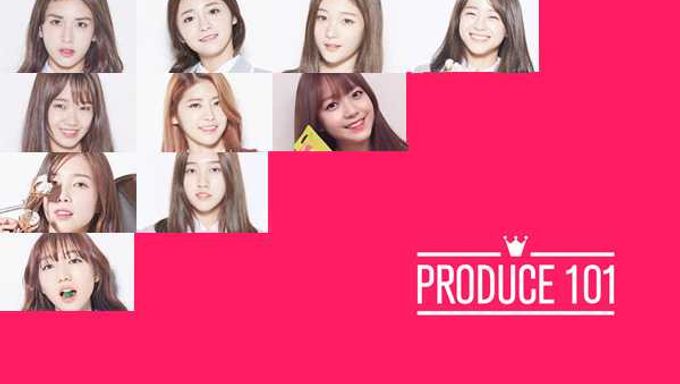 "PRODUCE 101", the new survival show from a total of domestic 46 agencies and MNET has aired its first episode and it was mind-blowing.
A total of 98 trainee girls have been nominated in the list. Naturally, many K-pop fans flocked to the category list to see where their favorite trainee girls were nominated — and to vote for them. Here is the current ranking of Produce 101 (as of Jan 28). These 98 girls are in it to win it or let go of their dreams of debuting as idols. They all are so talented that I'm sure the one's who make it will be the best of the best.
Must Read : Which Trainee Will Debut? : Produce 101 Profile
A chart-topping Somi is a JYP trainee who trained alongside TWICE, DAY6 and others. Though she lost out in the final round of SIXTEEN, she never gave up on her dream and viewers are left with the hope that this time she will get to debut. The second is Zhou Jieqiong from Pledis Entertainment. She is modest in her speech, but exceeds in her own beautiful charm.
Like this chaotic situation on the voting stage, there is so much talent here that many really don't know how will the judges make their final decision.
Source: Instize
1. Jeon Somi, from JYP
55.24 %
2. Zhou Jieqiong, from Pledis
32.22 %
3. Jung Chae Yeon, from MBK
28.88 %
4. Kim Se Jung, from Jellyfish
27.9 %
5. Kim Danielle, from MBK
25.5%
6. Choi Yoo Jung, from Fantagio
25.4%
7. Ki Heui Hyeon, from MBK
25.08 %
8. Kim So Hee, from Music Works
24.28 %
9. Cho Si Yoon, from DSP
24.26%
10. Yoon Chae Kyung, from DSP
23.83%
The voting for the 98 trainee girls is still under way in the Produce 101 official website, the deadline for the vote will be at 1 am on 13 Feb.
*Must vote for 11 people. Vote once per day per ID.