Current Rankings Of The 30th Golden Disk Awards
The 30th Golden Disk Awards voting is on.
There's a lot of competition in an upcoming awards ceremony. Last week, the polls opened for the vote for the 30th Golden Disk Awards, and many idol groups of the year have also been nominated. Naturally, many K-pop fans flocked to the GDA category lists to see where their favorite idols were nominated — and to vote for them. 
Five days later, let's check to see who's leading. According to the current rankings, SHINee, Girls' Generation, Lovelyz and BTS are now in the lead. So get voting for your favorite K-artists and songs for 2015 ;  it can be done everyday.
Must Read : 2015 KBS Gayo Daechukje : 1st Line-Up
Here are the current voting state for The 30th GDA Voting :
Domestic
Digital Music Awards
Taeyeon's "I" is currently the top bet for Best Digital Music Awards with 29.35 percent. Following them are SHINee's "VIEW," BIGBANG's "Loser," and EXO's "Call Me Baby."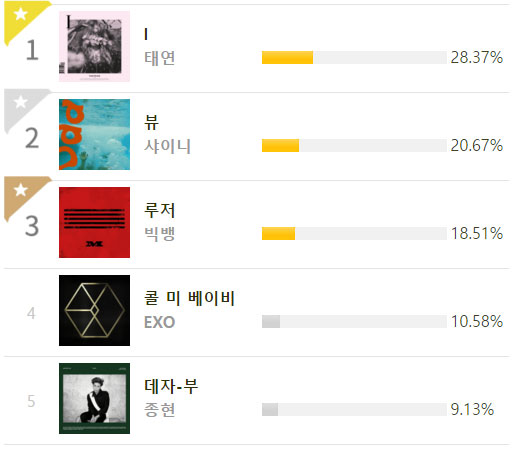 Best Album Awards
SHINee's "VIEW" leads Best Album Awards with 32.60 percent, followed by BTS's "Hwa Yang Yeon Hwa pt.1," Girls' Generation's "Lion Heart," and BEAST's "Ordinary."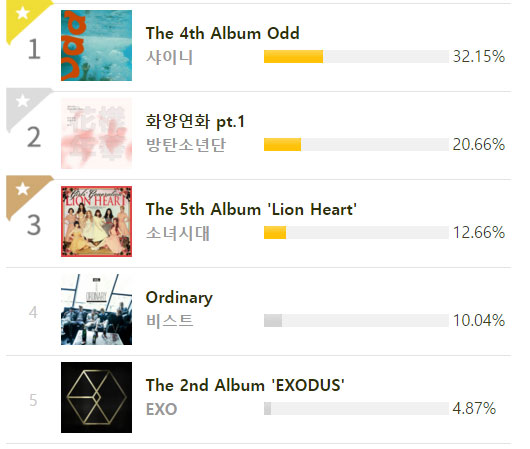 New Artist Awards
Woolim Entertainment's fierce rookies Lovelyz leads the Best New Artist category, bagging 37.1 percent. They are closely followed by iKON and TWICE, respectively.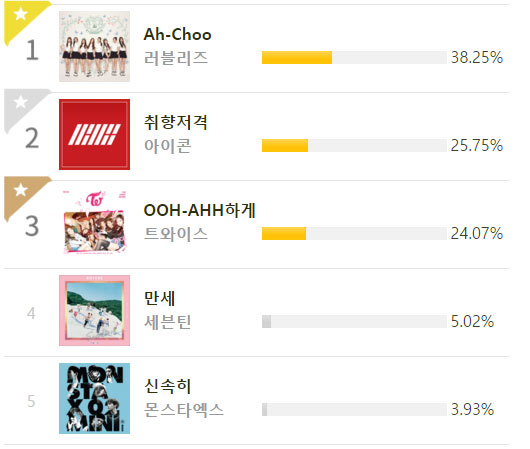 Popularity Awards 
SHINeee is currently topping domestic Popularity Awarads with 24.18 percent. And again, Girls' Generation is closely following with 20.67 percent.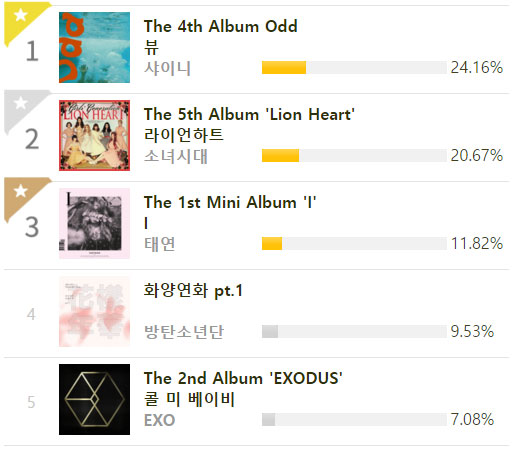 International
Global Fan's Choice Awards – Single + Album TOTALS
GG is also the front-runner for Global Fan's Choice with 19 percent, greatly ahead of BIGBANG's "Loser," iKON's "My Type," and BTS's "The Most Beautiful Moment In Life pt.1."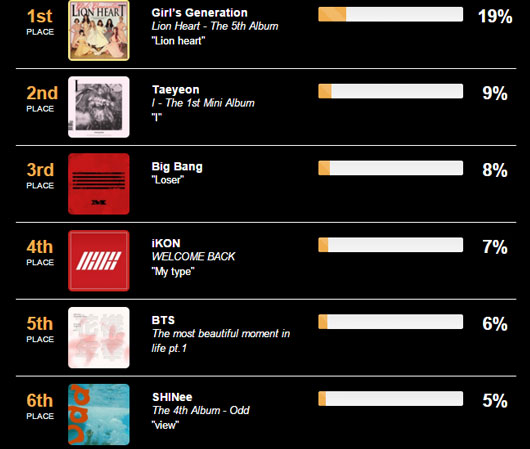 The results were derived on the afternoon of Dec.15. This annual event will be held in China and Korea two days in a row. Voting ends Jan. 10, 2016.