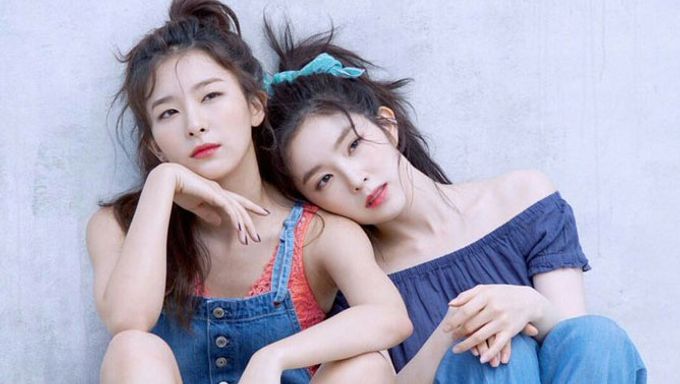 There is a saying, people become similar to ones they are with and close to. This can mean in attitudes, personalities, or even looks!
Cute replica was found between SeulGi and Irene of Red Velvet! Guess their similar personality of being calm and quiet and the fact that they are always together resulted in this! 
You may say, "Um,, they don't look similar..They are totally different." Yes, they are indeed different. However, when you look closely at these comparisons, you will find yourself nodding you head!
Here are the cute geeky replica, wearing rounded glasses, hair tied up and a cute blank face expressions!
Must Read : How Red Velvet Saved Each Others Name In their Cell Phone