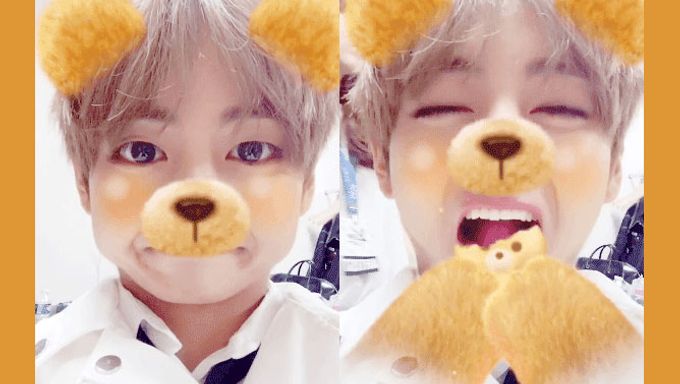 Are you hook on Snow or SnapChat's facial filters yet?!
We always knew that our K-Pop idols are seriously way too cute for their own good, but this just breaks the cute-o-meter! Our K-Pop idols have gotten hooked on the latest trends of facial filters from the Snow App and SnapChat App. These applications have the technology to recognize your face and change up your appearance into funny animations!
Must Read : K-Pop Idols On Snapchat 2016: Usernames To Follow
There are literally way too many of our favorites to list, but here are # K-Pop idols who just makes our day with their Snow/SnapChat adorableness!
1. B.A.P
2. B.A.P's DaeHyun
3. Sulli
4. BEAST's YoSeob
5. MAMAMOO's MoonByul
6. BTS's V
7. Nine Muses' KyungRi
8. BLOCK B's Park Kyung
9. Red Velvet's SeulGi
10. ShinHwa's MinWoo
11. INFINITE's Hoya & SungGyu
12. INFINITE's SungJong
Bonus. Lee SungKyung
Did we miss your favorite bias? Make sure to share a pic of their face filters in the comments below!
Must Read : SNS WEEKLY: K-Pop Idol Instagram Posts from 1st Week of July
Must Read : 13 Hilarious K-Pop Idols' Filters on Snapchat