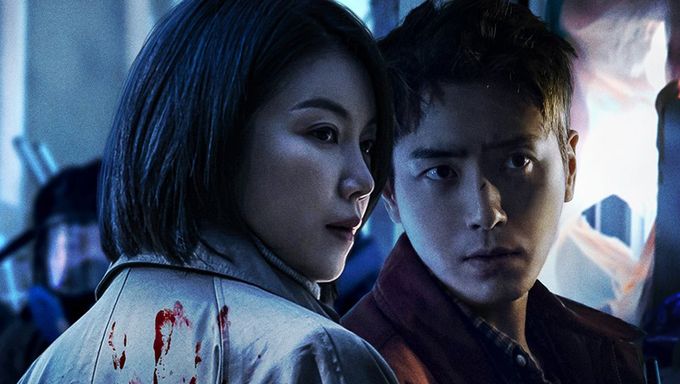 "Dark Hole" is a thriller and suspense drama of OCN with mutants.
Kim OkVin ("Steal Heart", "Children of a Lesser God", "Arthdal Chronicles") and Lee JoonHyuk ("Stranger", "Are You Human?", "The Lies Within", "365: Repeat the Year") are the lead actors.
Here is more information.
Dark Hole (2021)
Information
Title: Dark Hole /  다크홀
Director: Kim BongJu
Writer: Jung LeeDo
Network: OCN, Viu, tvN
Runtime: From April 30
# of Episodes: 12
Genre: Thriller, Suspense, Sci-Fi
Language: Korean
Summary
Dark Hole follows the story of a city called Muji that is enveloped by black smoke, turning the city's inhabitants into dangerous monsters. Detective Lee HwaSun investigates this phenomenon and joins forces with ex-detective Yoo TaeHan to fight the monsters. (Viu)
Cast
Kim OkVin as Lee HwaSun
She is a detective at the Seoul Metropolitan Police Agency. She is living in the guilt of being unable to save the one she cherished. She wants to take revenge for her husband who was murdered.
Lee JoonHyuk as Yoo TaeHan
He is an ex-detective living in Muji as a truck driver. He is planning to actively save people by helping Lee HwaSun.
Interesting Facts
Here is the teaser.
Here are the official posters.