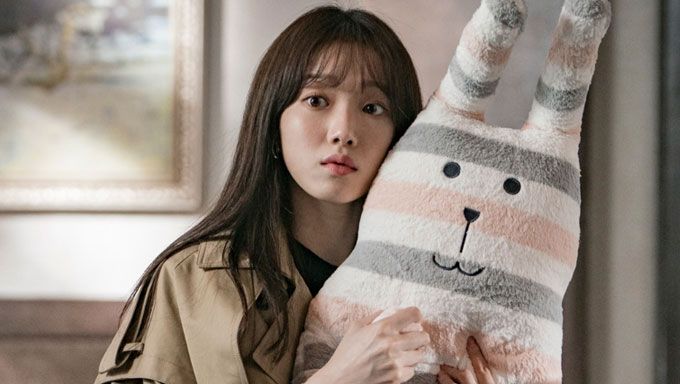 "Deeper Look" series is back with more beauty products, accessories, and outfits from K-Dramas.
Lee SungKyung is currently acting in the drama "Dr. Romantic 2" which has high ratings in Korea. Many viewers have been curious about her lipstick. The most searched keywords related to Lee SungKyung on Naver include "fashion", "lipstick", "color lenses", "bag" and more.
In the drama, she is seen using this lipstick.
It is one of the best items from the brand LANEIGE. The item is called Layering Lip Bar and is available in different colors.
Lee SungKyung is the model for this lipstick.
For this scene, she was using 'Candid Brick' (number 14).
The actress previously promoted the lipstick on different occasions. Here on her Instagram, she was also seen using the 'Candid Brick' color.
https://www.instagram.com/p/B0IknIagptl/
The product cost 30,000KRW or approximately 25USD. For full explanation about the products, colors, and how to use it, you can check the official English webpage here.
Lee SungKyung looks gorgeous with this lipstick. No wonder that many people have been looking out for it.
If you want to know more about other actresses' lipstick you can check our previous article on Song HyeKyo's lipstick in "Encounter", Park ShinHye's lipstick in "Memories of the Alhambra", Shin YeEun's lipstick in "He Is Psychometric", NaNa's lipstick in "Kill It", Kim YooJung's lipstick in "Clean With Passion For Now", APRIL NaEun's lipstick in "A-Teen 2", Park MinYoung's lipstick in "Her Private Life", Suzy's lipstick in "Vagabond", HaNi's lipstick in "XX", etc.
Which K-Beauty item seen in K-Dramas interests you?
Became a fan of Lee SungKyoung
You can now view more their stories