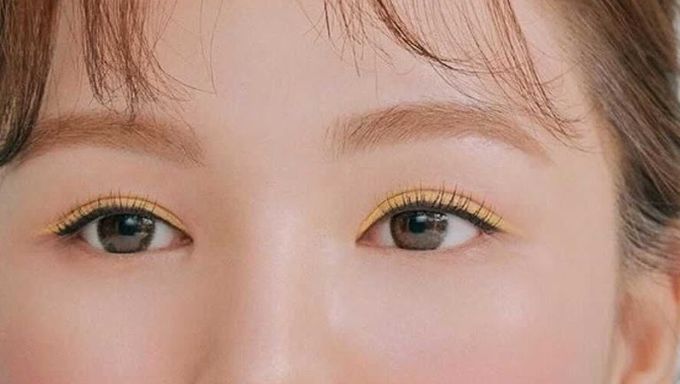 Another one of those photos have recently been on the radars of domestic K-Pop fans, as they all took wild guesses on which idol was in the particular photo.
But in their defense, the makeup styling was actually done quite differently than usual, which is why it was difficult for many of them to not recognize who the idol in question was.
So, on to the photo.
You probably know the idol, but may have difficulty making out clearly if it is her or not.
Some of the names that domestic K-Pop fans have brought up as guesses were:
Actress Nam GyuRi.
Actress Lee DaHee.
And actress Jang YoungRan.
And actress Song HyeKyo.
Of course, it's none of the above.
So who is the lady in the photo? If you're a Reveluv, and you were able to instantly tell that it's none other than Red Velvet's Wendy, props to you and you guessed correctly.
Wendy reunited with Red Velvet during SMTOWN's New Year online concert, after having taken quite a bit to recover from her injury she sustained during rehearsals for SBS's Gayo Daejeon.