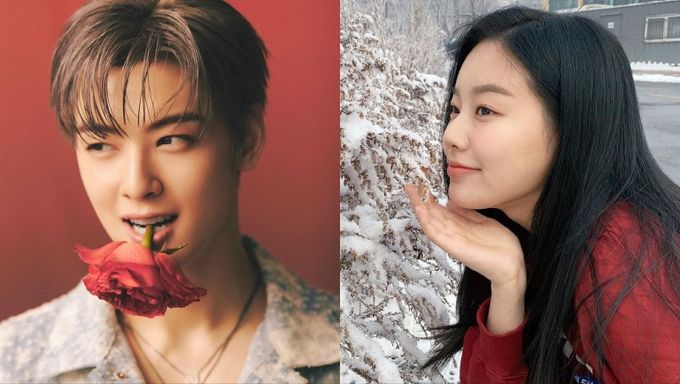 It is a small world after all! Some of your favourite Korean celebrities and their relationships with each other go way back, all the way to their childhood. You'll be surprised to know that they actually went to school together!
While some of these school friendships in the industry are fairly popular and the stuff of legends, such as BTS' V and JiMin, others, not so much. Here are some K-Pop idols and actors who went to school together!
These two successful idol actors graduated from the same school and even shared the same homeroom. They continue to be good friends even today. You might know SungJae most popularly from "Goblin" and "Mystic Pop-up Bar" and Ong SeongWu from "At Eighteen" or "More Than Friends".
Three of the best actors in the Korean entertainment industry came from the same school. Shin HyeSun and Lee JongSuk were classmates first after which he transferred schools. However, soon after he left, Kang HaNeul joined Shin HyeSun's school. Now you know which school to attend if you ever want to be a talented and popular actor in South Korea.
These onscreen schoolmates were schoolmates in real life too. They appeared together in the popular drama "True Beauty" where they played childhood friends and schoolmates. They also acted together in "My ID is Gangnam Beauty". In reality, they both went to HanLim Multi Art School, albeit under different departments. No wonder their acting seemed natural!
Both ChaeYeon and JaeHyun are known for their incredible talent and amazing visuals. However, they were sincere students as well. They attended Seoul School of Performing Arts together in the Broadcasting and Entertainment Department. Who wouldn't want to be in the same class as them?
JungKook might be YeEun's sunbae in the music industry but YeEun used to be JungKook's sunbae in school. They both attended the same school and YeEun was a year older than him. Today, they're both highly praised for their talent and work ethic.
오늘이 무슨날인가 했더니
경수 생일이였군!!!! ㅋㅋㅋㅋ
경수야 생일축하해 연락할 방법이 없으니
답답하다 ㅋㅋㅋ
우리사진들중에 잘나온사진이없더라
그립다저때 ㅠㅠㅠㅠ pic.twitter.com/VmkBcKbb

— BTOB·비투비 (@OFFICIALBTOB) January 12, 2013
Two of the strongest vocalists ever were part of the same music club in the school! They went to GoYang BaekSeok High School and were part of a singing club that perfect captured the essence of their talent: the "Heavenly Voice" singing club. They still continue to be very good friends.
Finally, what could be better than going to school together, becoming best friends, auditioning together and then conquering the music industry in the same K-Pop group? HwaSa and WheeIn went to the same school and have been friends for a very long time now. They shared the same dream and now they're living in it together.