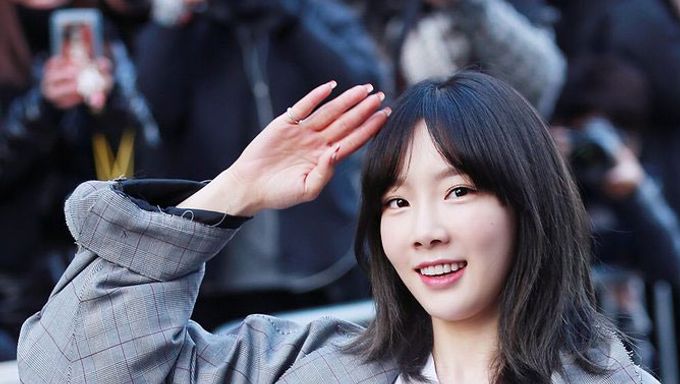 TaeYeon of SNSD, has been working as a solo artist for a while and had such diverse styles.

In TaeYeon's work as a solo artist, diversity exited not only in her music, but in her styles and concepts as well. Since she was working alone, she had a chance to show her own color only. She tried out different styles for each songs and here are the top five concepts that fit her best.
1. Two Faces of 'I'
In the music video of 'I', there were two versions of her, as a country girl and an urban chic. In the urban look, she dressed like a rocker, fitting the shouting way of singing in 'I'. On the other hand, the country girl was dressed in a hippi look, having to put on an ethnic cardigan. Make ups differ for each fashion, strong dark smoky makeup was on for urban and pinky shy looks was on for the country girl. Just like the song 'I' had big wave of change in its melody though it is one song, her looks differed and it  showed TaeYeon's counter charms.
2. The Comfy, Yet Stylish Look of 'Rain'
In the song 'Rain', two concepts existed like 'I', the singer TaeYeon and TaeYeon as a plain person. In the music video, she had a short blonde hair with a huge, soft looking sweater and was bare feet. Her looks were not sophisticated or glamourous, however, the point was in her makeup. Her glowing skin looked natural yet, beautiful, with point color on her lips. Her styles on the stages looked more sophisticated than that of the former, but still looked comfy. Since TaeYeon was a bit short, she usually wears big top with short pants, and she had that style again in this song. Since fans have seen her a lot in that way, they felt more of TaeYeon than any other stage clothing.
3. Cali Girl in 'WHY'
The music video of the song 'Why' was filmed in California, USA. She had the funky mood with street fashion. She looked lovely with unique sunglass on her head, long denim shirts falling down with colorful spangles and sneakers on her feet. Her makeup concept was" Tropical", using strong bright colors such as orange, yellow and hot pink. The look got along well with the lyrics of the song, looking like a chilled chic.
4. Looking Risky at '11:11'
In the music video of '11:11', she looked like she was about to cross the line. She looked lonely, sad and deep with thoughts of her own. Dark brown colors were used, as well as the nudy lips played a part in making her look so. While she was on the stage, she tied her hair up naturally, with a big top and black jeans. Her looks matched perfectly with the acoustic melody of'11:11'. The toned down looks made the audience to focus on her voice more than her looks.
5. The Diva in 'Fine'
In the song 'Fine', TaeYeon sings with a voice of a normal woman, hurt from love. Her looks in the music video were similar to that of '11:11' and 'Rain'. However, it is the stage looks that got the limelight. Instead of her usual fashion of looking like a girl, she put on a thin blouse showing her silhouette or a dress looking long and slim. Her makeup changed as well. In the music video, she looked like a person in between a mundane girl to a star. But on stages, she no longer had the cute, young girl look. Instead, she looked lady like and mature. As she was actually no longer a litter girl anymore, she looked stunning with the mature makeup. TaeYeon, herself, admitted  that now she looked good in the lady looks, compare to when she first debuted.
Must Read : Photo )) SNSD's TaeYeon for HIGH CUT Magazine Vol.193
Became a fan of TaeYeon
You can now view more their stories