Seoul is famous far and wide for its incredibly popular shopping districts, but not many tourists know about this one!
Located nearby Seoul's Konkuk University (in a neighborhood the locals refer to as 'Kondae'), Common Ground is a 5,300-square meter shopping center made out of 200 massive shipping containers painted a hard-to-miss bright blue. Korean hip-hop fans, you're not going to want to miss this one.
Must Read : 10 Things: Restaurants in Seoul Owned By Male K-Pop Idols
Common Ground is separated into two sections - Terrace Market and Street Market. Visiting the Terrance Market section will give you an opportunity to browse popular street and athletic brands such as Starter, VANS, and Parental Advisory, while the Street Market section is a great place to find Korean beauty products, handcrafted accessories, Seoul-based independent labels, and plenty of other items you'd have a hard time finding anywhere else.
Did we mention there's a DJ booth? Not only does one section of the mall have its own live DJ, but Common Ground hosts a number of great hip-hop and EDM events throughout the year. Want to check out a rap battle? How about a special set by rappers like Kissum or San-E? Common Ground is where it's at.
https://www.instagram.com/p/BMixYQ5D6OE/?hl=en&taken-by=commonground.1st
If shopping works up your appetite, the center has a whole section reserved for food trucks specializing in western food, Korean fusion, and more. We're especially fans of Hand In Hand Burgers, massive burgers made from scratch right there at the venue. You can also grab artisan churros in all sorts of experimental flavors at the OUW Churros food truck.
https://www.instagram.com/p/BLIoYjLjzK-/?tagged=%ED%95%B8%EB%93%9C%EC%9D%B8%ED%95%B8%EB%93%9C%EB%B2%84%EA%B1%B0
However, the other eateries the mall has to offer are a must as well. Offering anything from Japanese noodles and curry bowls to rainbow layer cake and soft-serve ice cream, each spot has its own very unique and extremely hip vibe, serving up Instagram-ready eats that will have all your social media followers drooling.
Another must-stop is Toy Republic, a small gallery and gift shop specializing in local art and vinyl figurines. If you're a fan of Kid Robot, Funko, or other vinyl collectibles, you need to stop by and see what they've got! There's also always a featured art exhibit open free to the public.
Finish off your Common Ground trip by taking plenty of pictures around the mall. Thanks to its extremely interesting architecture,  there are so many cool angles and spots worth catching on camera, and when you visit, you'll see plenty of friends and couples posing for photos ops all over the place!
https://www.instagram.com/p/BYufMhHAIDF/?tagged=%EC%BB%A4%EB%A8%BC%EA%B7%B8%EB%9D%BC%EC%9A%B4%EB%93%9C
https://www.instagram.com/p/BYuYPBijU7V/?tagged=%EC%BB%A4%EB%A8%BC%EA%B7%B8%EB%9D%BC%EC%9A%B4%EB%93%9C
https://www.instagram.com/p/BYsyvpggT8c/?tagged=%EC%BB%A4%EB%A8%BC%EA%B7%B8%EB%9D%BC%EC%9A%B4%EB%93%9C
The venue is so popular for cool photography that it's even been used in a number of K-Pop music videos and photoshoots. Stop by Common Ground and recreate your favorite scenes from TWICE's "Signal" and SISTAR's "Shake It!"
Common Ground
200 Achasan-ro
Gwangjin-gu, Seoul
(Close to Konkuk University Station, Line 2 or 7)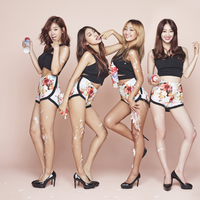 Became a fan of SISTAR
You can now view more their stories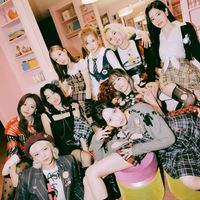 Became a fan of TWICE
You can now view more their stories