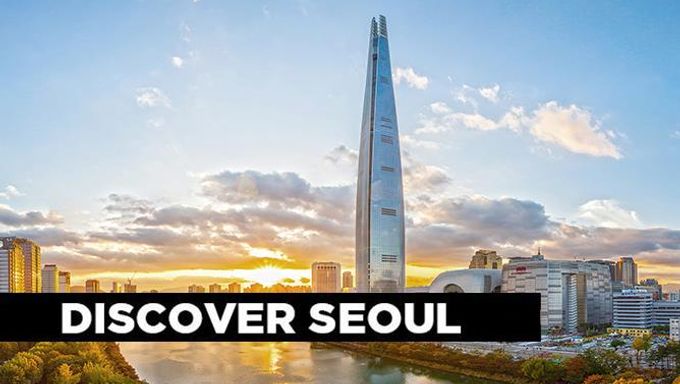 One place we highly recommend that you visit if you're in Seoul is the Lotte World Tower. 
It is a gorgeous skyscraper standing 555 meters tall with 123 floors. It opened to the public on April 3rd, 2017 and is the third tallest skyscraper in the world. The planning and construction of the skyscraper took a total of thirteen years. The tower also had its memorable moments as well when two Russian photographers, Vitaly Raskalov and Vadim Makhorov trespassed and free-climbed up the tower during its construction stage to take photos and videos. Both have now been banned from entering the tower's premises. 
As we can see from the photo, it literally towers over all the other buildings that surround it. Considering that South Korea is a small country, it's quite amazing that it is home to one of the tallest buildings in the world.
Floors 1-12 are the podiums, 14-38 the prime office, 42 - 71 the residencies, 76 - 101 the hotel, 105 - 114 private offices, and 117 - 123 are the observation decks. 
The observation deck, also known as 'Seoul Sky' is a well-known tourist attraction. From the deck, it feels as if you can see the entire city. 
Entrance fees for 'Seoul Sky' are 24,000 won for children from one to twelve years of age, and 27,000 won for adults and children older than twelve years of age. Its opening hours are from 9:30 AM to 10:00 PM KST.
We recommend visiting if you plan on traveling in South Korea. The view is spectacular and there are also other amenites such as shopping malls and restaurants for your leisure.
Must Read : Discover Seoul: Old Mullae 'From Factory to Artsy Restaurant Pub'