Are you used to the cute, smiling, and charismatic SHINee's MinHo?
MinHo or Choi MinHo -his acting name- has filmed various dramas but also movies. With his acting activities, the idol gets to show different charms of his to fans.
Let's have a look at these images that are different from his idol's ones.
1- "Illang: The Wolf Brigade" (2018)
"Illang" or "InRang" is an upcoming movie. MinHo has a supporting role, Kim ChulJin, a young man part of the special forces army. The idol mentioned that his outfit weighted 40kg. His character gives strong vibes with the guns and black cap.
2- "The Princess and the Matchmaker" (2018)
The movie "The Princess and the Matchmaker" starred Lee SeungGi. MinHo made a special appearance as Lee SeungGi's younger brother. The traditional outfit suits him well.
3- "Derailed" (2016) 
In "Derailed", MinHo was part of the main roles along with Ma DongSeok. He shows a very different appearance from him in this movie where he is a runaway boy. In the movie, fans could see him smoking as well as see violent scenes. This movie was said to be the start of the idol smoking (no longer the case).
4- "Canola" (2016)
"Canola" is the debut movie of the acting-dol. MinHo is the friend of the main actress's character that tries to adapt to her life in the countryside. His character in this movie can be seen as the closest to his idol image: smiling and kind looking.
Were you surprised to see MinHo with those images? Do you like his acting?
Read More : Airport Fashion 101: MinHo of SHINee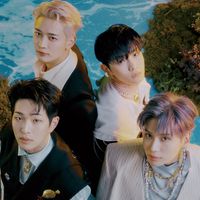 Became a fan of SHINee
You can now view more their stories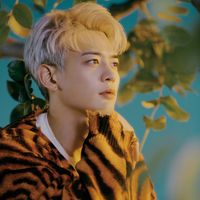 Became a fan of MinHo
You can now view more their stories