K-Pop idols, like most performing music stars, have stage names. And sure, some of these artists just have stage names because it sounds cool.
But of course, some of them also use stage names because it holds a significant meaning behind them.
Below are  the meanings behind a few K-Pop idols who have unique stage names.
IU
The singer-songwriter's stage name is pretty simple and straightforward. It's obviously a combination of the two words "I" and "You". But why "I" and "You"? The meaning behind this stage name is that she and her fans become one through music.
SuHo (EXO)
For those who don't speak Korean, SuHo might just sound like any other Korean names out there. However, the name SuHo literally means 'guardian'. SM Entertainment delegated the role of 'guardian' to SuHo for the group EXO.
Loco
The word loco means crazy. So is Loco crazy? Well, according to him and fellow AOMG crew members, yes he is but only when he gets drunk.
Solar
How did this Mamamoo member get her stage name? According to the behind story, the last alphabet of her name is 'sun' (Kim YongSun). But having a stage name called 'sun' isn't exactly something she wanted, so she chose the word 'solar' as her stage name.
Joy
She was known to always have a poker face, rarely smiling. People told her to smile more often, which she eventually ended up doing. Afterwards, she looked happy all the time, and people over at SM thought it would be a good idea to just name her as 'Joy'.
Junior (GOT7)
Junior's real name is Park JinYoung, the same as the CEO of his agency JYP Entertainment, hence, he was named 'Junior'.
Read More : K-Pop Idol Groups With Only One Member Without A Stage Name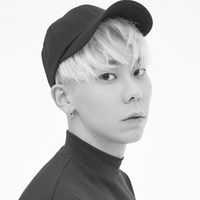 Became a fan of Loco
You can now view more their stories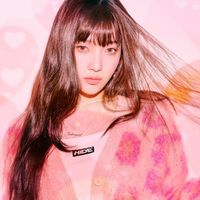 Became a fan of Joy
You can now view more their stories