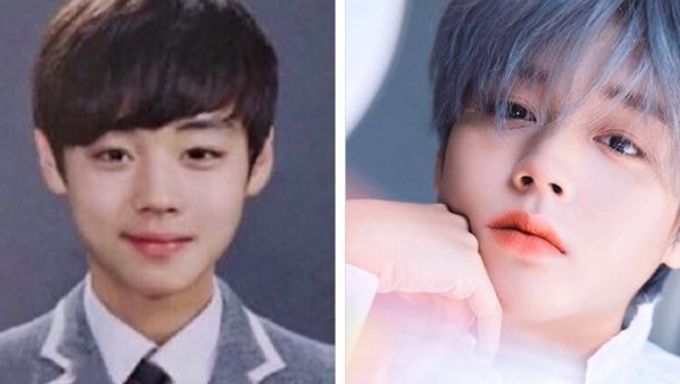 Did you know that it has been 4 years since Disney movie "Frozen" had been released? With that being said, "Frozen" was released back in 2015 and 4 years later in 2019, so is "Frozen 2".
Seeing how there is a time difference of 4 years between the two movies, many K-Pop fans have been making rather funny and hilarious memes of their favorite K-Pop idols about how they were 4 years ago and now.
It has the wordings of saying "Do you want to watch Frozen with me?" and "Do you want to watch Frozen 2 with me?".
Take a look at one of the examples below.
The photo on the left shows how IZ*ONE's WonYoung was back in 2014 and the photo on the right shows how much she has grown.
NCT's JaeMin also looked very mature as compared to 4 years ago.
No one can also denied that Park JiHoonhad also grown from an adorable teenager to a handsome looking young adult.
ONEIT also loved how X1's Kang MinHee had grew up so much compared to now.
Many FANTASY was rather surprised to see how member SF9's Chani looked almost exactly the same 4 years ago!
We also have SEVENTEEN's DK who looks cool and even more manly now.
Finally, we have BTS's JiMin who looks adorable before but also charismatic 4 years later.
Did you notice how much these idols have grown for the past 4 years? Which one do you like the best?
Read More : Netizens Pick 7 Male K-Pop Idols That Look Rich And Classy Effortlessly