Just recently, we received information from Cali-based songwriter and artist Allysse about an encounter she had with JYP Entertainment back in 2012.
According to Allysse, she ran into a friend of JYP Entertainment founder Park JinYoung's friend at a super market of all the places while she was out with her agency's head. After a small chat, JYP's friend stated that he would personally deliver her demo, 'So Wrong', to Park JinYoung himself.
However, about a little over a year later, she discovered that 2PM released a song titled 'Adtoy', produced by JYP. Allysse couldn't help but notice striking similarities regarding the chord progression and the tempo of the song to her own demo, 'So Wrong'. The instrumentation and the top-line (vocal melody) was executed differently, but the essence of the 'So Wrong' seemed to be quite apparent in 'Adtoy'.
Have a listen to both of the songs below and vote if you think they sound too similar to be a coincidence or not similar at all in any way.
Does This 2PM Song By JYP Sound Too Similar To This Demo? You Decide
Read More : YG Entertainment Producer Teddy's Plagiarism Controversy Compilation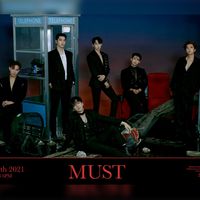 Became a fan of 2PM
You can now view more their stories