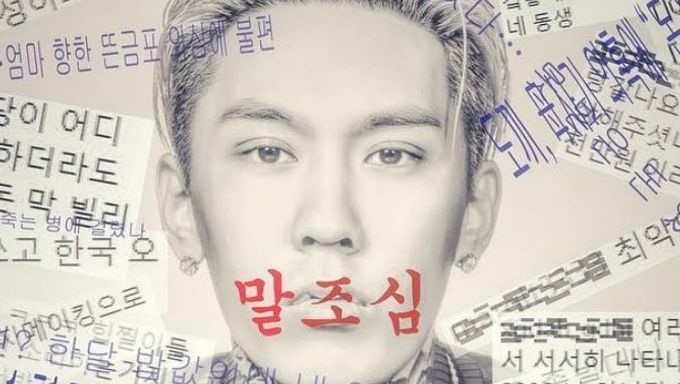 Just when things seemed to be calming down, the South Korean rapper DOK2 has returned with something quite unexpected.
After getting caught up in the #DebtToo controversy when a victim revealed that his mother had not paid back a debt from several years ago, the rapper responded by saying that $10,000 was chump change that he spends on a month's worth of food. He insisted that the person come to him to "come and get the money". This naturally didn't sit well with the South Korean public.
He was criticized for being arrogant when his mother was in a position of owing money.
Shortly afterward, the rapper appeared on Instagram again to reveal that he settled the debt and made an apology as well. But it seems that the comments that were criticizing him has irked him in the wrong way as he recently released 'Watch Your Mouth' as a response to the criticisms.
Netizens have been criticizing the rapper yet again as they feel while he should have taken time to reflect upon his actions and the words he said instead of releasing a song that targets anyone who has been criticizing him.
View this post on Instagram
Read More : IZ*ONE vs. CLC, Fans Talk About Song That Was Originally Intended For Latter