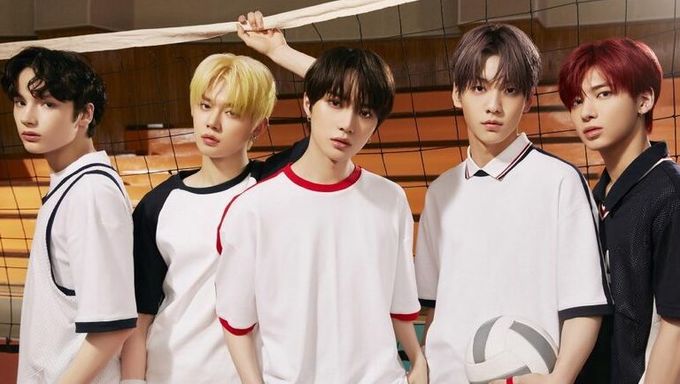 Stylists in the K-Pop scene are either hated or loved.
It's a tough job. However, for this particular stylist, he seems to be receiving a lot of love from Big Hit Entertainment fans for doing a great job at dressing the artists but also is receiving a bit of nagging as the fans want to see the artists dressed up equally well in domestic promotion photos.
TXT's outfits for Japan promotions have been causing domestic fans, MOA, and netizens of a popular online community to both marvel at how amazing they look in Japanese promotion photos and demand stylists to dress them in the same manner for domestic promotions as well.
Back in 2019, Big Hit Entertainment showed a lot of interest in a stylist known as Andee Kang (Kang SungDo).
According to various reports, Andee Kang is currently the main stylist for TXT, and it seems that he's doing quite a splendid job in dressing the boys.
TXT members were seen in grey toned blazers and FILA gear for the Japanese promotion photos.
The sporty look is a great look, especially for the season.
And, of course, suited up in grey, TXT can do no wrong.
This release will reportedly have six versions in total, while the CD contains three tracks, 'Drama', 'Everlasting Shine', and 'Can't You See Me?'.
The first version is First Press Limited Edition A, second version is First Press Limited Edition B, third version is First Press Limited Edition C, and the fourth version is a regular release, the fifth version is Weverse Shop Japan Limited Edition, and sixth version is the Universal Music Store Limited Edition.
The first two versions will include DVD's, while the third version will contain a thirty six page photo book. The fourth, fifth, and sixth version is a regular release with only the CD.
8月19日(水)TOMORROW X TOGETHER日本2ndシングル『DRAMA』発売決定!詳しくはこちら→https://t.co/k4mDZp9SQf#TOMORROW_X_TOGETHER#TXT#DRAMA

— TXT JAPAN OFFICIAL (@TXT_bighit_jp) June 23, 2020
Below are some of the reactions from domestic fans and netizens.
"We like those things too."
"Do they think only Japanese fans have eyes?"
"TXT are always so well dressed."
The outfits really do seem to be well put together, and would naturally spark envy from domestic fans in South Korea. What do you think about TXT's outfits for their Japanese release promotions?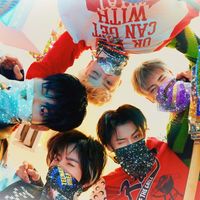 Became a fan of TXT
You can now view more their stories