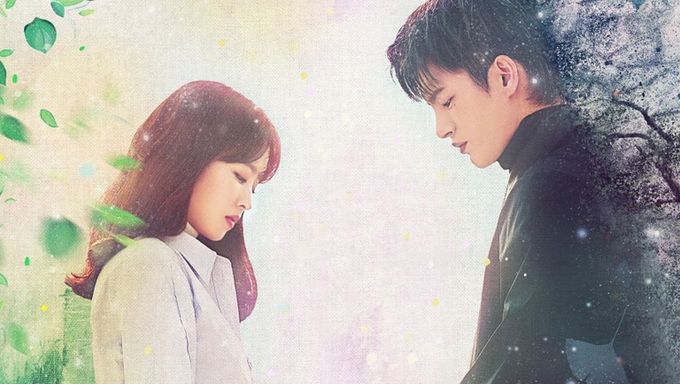 "Doom At Your Service" is an awaited tvN fantasy romance drama.
Park BoYoung, Seo InGuk, Lee SooHyuk, Kang TaeOh, and Shin DoHyun are cast for this drama.
The lead actors Park BoYoung and Seo InGuk are top actors. Park BoYoung gained a lot of popularity with the movie "A Werewolf Boy" and the dramas "Oh My Ghost", "Strong Girl BongSoon", and more. As for Seo InGuk, fans have been waiting since his last drama in 2018 "The Smile Has Left Your Eyes". The actor previously acted in "Reply 1997", "High School King of Savvy", "Hello Monster", "Shopping King Louie", and more.
As for Lee SooHyuk, the actor is also well-known for his acting in "The Scholar Who Walks the Night", "Sweet Stranger and Me", "Born Again" and more. Kang TaeOh is a rising actor who impressed with his good acting and that especially in his most recent drama "Run On" and also "My First First Love" and "The Tale of Nokdu". Shin DoHyun previously acted in the dramas "The Banker", "Love with Flaws", and "Memorials".
SF9's DaWon is also acting as Park BoYoung's younger brother. Seo InGuk and Lee SooHyuk already acted together in "High School King of Savvy".
Here is more information.
Doom At Your Service (2021)
Information
Title: Doom At Your Service / One Day Destruction Entered the Front Door of My House / Eoneu nal uri jip hyeongwaneuro myeolmangi deureowassda / 어느 날 우리 집 현관으로 멸망이 들어왔다
Director: Kwon YoungIl
Writer: Im Meari
Network: tvN, Viki
Runtime: From May 10
# of Episodes: 16
Genre: Fantasy, Romance
Language: Korean
Summary
It is the fantasy romance of Myul Mang who is the reason for everything that disappears and of DongKyung who has to sign a life-threatening contract to not disappear.
Cast
Park BoYoung as Tak DongKyung
DongKyung is a web novel editor. She made a deal with Myul Mang to not disappear.
Seo InGuk as Myul Mang a.k.a Kim SaRam
Myul Mang is the reason for everything that disappears. He is the one who does the life-threatening contract with DongKyung.
Lee SooHyuk as Cha JooIk
He is the team leader of the editing team at the same company as DongKyung. He has the ability to increase writers' romantic talents with sweet words and heart-fluttering physical touches. He is involved in a love triangle with Lee HyunKyu and Na JiNa.
Kang TaeOh as Lee HyunKyu
He is the roommate of Cha JooIk and he is the owner of a coffee shop. When he was a boy, he ran away from love, and now that he is a grown man he is trying to regain his first love Na JiNa and is suffering from it.
Shin DoHyun as Na JiNa
She is DongKyung's best friend. She is in a love triangle with Cha JooIk who she had her first kiss with and with Lee HyunKyu who is her first love.
Interesting Facts
Here is one of the teasers.
Here are the official posters.