"Dazzling" also called "The Light in Your Eyes" is an interesting and unique fantasy drama. Viewers are balanced between laughter and sadness. It makes viewers introspect their own life while thinking deeply about the meaning of aging.
For more about the summary, posters, and trailer, you can check our cast and summary here.
What happened previously?
Kim HyeJa (Han JiMin and Kim HyeJa) is 25 years old but is in possession of a watch with the power to travel time. She dreams to be an announcer and she meets Lee JoonHa (Nam JooHyuk) that dreams to be a reporter. As their romance started to bloom, Kim HyeJa had to return in time to save her father and ended up being 70 years old. She is currently searching for a way to return to her younger self by looking out for the watch that disappeared.
Lee JoonHa lost his only 'family', his grandmother. As she passed away, he lost all the control of his life. He threw away his brilliant future and life by drinking alcohol and entered a company far from his original dreams. Kim HyeJa in her old-self cannot believe her eyes that the man she likes is in this state. She then tries to help him but he sees her as a strange grandmother whose great-niece is the girl he likes.
On parallel, HyeJa's parents are having a hard time. Her mother is working as a hairdresser and is going through menopause. Her father is working hard as a security guard when his leg is in a poor state. Life is not easy for her parents.
The most comic and yet a 'loser' character is HyeJa's older brother, Kim YoungSoo (Son HoJun). The family is having financial hardships and he could earn money. YoungSoo is unemployed (and not searching for a job) and spends his days at home. He is doing live broadcasts to earn money. 'Prince' YoungSoo can do everything that the few watchers are asking him to do.
YoungSoo and Lee HyunJoo (Kim GaEun) used to be dating in the old times. He was her first love. Both seem to still have feelings for each other. Viewers are seeing their romance growing episode after episode.
Episode 7
HyeJa: "I am certain it was broken. How is it still ticking?".
*HyeJa is looking for her watch*
HyeJa: "Are you mad at me for lecturing you about how you should live your life? Or are you mad at HyeJa for leaving without even saying a word to you?"
JoonHa: "I've expressed my discomfort multiple times, but you keep bringing her up. I don't know why you're doing this. Do you want me to keep missing your great-niece?"
SangEun: "I will give you baby foot"
YoungSoo *eating the dead skin* "You girls ate mochi without me?"
Netizens: "Take my sincere word for advice. You have no talent to be a singer".
SangEun: "Thank you so much. I am so used to everyone treating me as if I'm invisible"
Netizens: "Cheer up"
HyeJa: "Right? It's not yours, is it?
Grandpa: "This is mine"
Hyeja: "It's him. It's that old man". "That means If I find him and take back my watch, I have a chance to turn back time!"
HyeJa: "When will you grow up?" "Knowing the situation I'm in, you should come to your senses and try to be good to Mom and Dad."
YoungSoo: "That's why we decided to do the broadcast together."
HyeJa: "You call that a plan? You can't even earn a dollar a day without your aged sister's help. ... You don't know how pathetic you are? Do you know what I thought because of you? I seriously considered getting life insurance. If I do that, I may be able to help Mom and Dad prepare for their retirement in place of you, their eldest child. Stop staring at your computer, stuck in your room all day"
YoungSoo decided to work in construction.
Father: "He's in pain because he used muscles that he rarely uses."
YoungSoo: "This severe pain is making me crave samgyeopsal"
HyeJa: *Looking at the watch of the grandpa* "Just wait. I will help you. No, HyeJa will help you".
JoonHa: "I don't need any help"
HyeJa: "HyeJa will help you. Everything can go back to the way it was"
JoonHa: "HyeJa is coming back? When?"
HyeJa: "Soon"
HyeJa attempted to steal the watch from the grandpa during nap time.
JoonHa thinking about HyeJa.
JoonHa to the boss of his current company: "Do you remember your promise? You said I could leave whenever I want to do something else. I'll leave once there is.
HyeJa found out that her dad was not just hurt in his legs but that he lost it.
HyunJoo is fighting with a netizen on the broadcast of YoungSoo. They meet up for a fight and YoungSoo was secretly filming.
HyunJoo: "Fine. He was my first love. Are we good now? And I still have feelings for him. I know that he's a complete loser, but I like him".
HyeJa: "Sir, what did you get in exchange for your youth? Your family happiness? Your ruined health? Or your love that never came true? Whatever it was, I hope it was worth it"
Read More : 4 Reasons Son HoJun Got Viewers To Crack Up On The First Episodes Of "Dazzling"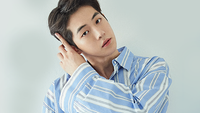 Became a fan of Nam JooHyuk
You can now view more their stories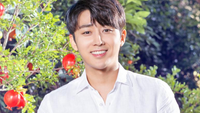 Became a fan of Son HoJun
You can now view more their stories