"Dazzling" also called "The Light in Your Eyes" is an interesting and unique fantasy drama. Viewers are balanced between laughter and sadness. It makes viewers introspect their own life while thinking deeply about the meaning of aging.
For more about the summary, posters, and trailer, you can check our cast and summary here.
What happened previously?
Lee JoonHa (Nam JooHyuk) decided to quit the job at the exhibition hall after announcing to Lady Chanel that he was never in contact with her son. Kim HyeJa (Han JiMin and Kim HyeJa) is searching for Lady Chanel and worries about her. Lady Chanel's corpse was found in the Han River.
Kim YoungSoo (Son HoJun) and Lee HyunJoo (Kim GaEun) are in a kind of dating relationship.
For more, please check the previous episode here.
Episode 9
HyeJa's mom: "Lady Chanel seemed to be looking for you, so I told her to come inside and wait. But she said she had somewhere to go."
HyeJa: "I hope nothing is wrong."
Kim HeeWon (Kim HeeWon) (the boss of the exhibition hall) *on the phone with a loan shark*: "Where would I run away to? Even if I do, I doubt you won't be able to find me. ... I'll get your money prepared within a few days ..."
Employee: "How much did you borrow?"
Kim HeeWon: "300,000 USD with the interest now."
HyeJa searching for Lady Chanel's phone number and looking for her.
*JoonHa was leaving on a trip but was stopped by the police.*
JoonHa: "She [Lady Chanel] passed away?"
Flashback to JoonHa's memories with Lady Chanel.
JoonHa: "I really don't like this place too ... I can't stop thinking that all we do is ripping elders off ... I don't even know what I can do."
Lady Chanel: "You can die with those pills. I developed depression when my son moved to the US after my husband passed away. I collected those pills to take my own life, but I heard I would have to take all of them to die, and I wasn't sure if I would be able to take them all. ... That's why I just carry them with me, to remind myself how much of a coward I am."
Policeman: "We believe that her time of death is the evening she accompanied you to the airport."
Policeman: "Why didn't you leave that day?"
JoonHa: "I couldn't leave because my flight got canceled."
*At the exhibition hall, they hide proofs of them selling fake health supplements to the elders as the policemen enter the building.*
Kim HeeWon: "We don't know her [Lady Chanel] information."
Kim HeeWon and the employee are happy at the thought that Lady Chanel death is accidental -maybe- which would bring them 100,000 USD because of their health insurance business.
*HyeJa keeps looking for Lady Chanel*
*HyeJa hears the news of the death of Lady Chanel and is under shock.*
*They learn that Lady Chanel committed suicide and that they will have no money from the insurance.*
*Lee HyunJoo helps Kim YoungSoo with his job at her family Chinese restaurant.*
*The policeman mentions that the reason behind Lady Chanel's death is her son as she visited him before passing away. JoonHa says that he knows about their encounter because he accompanied her to see him.*
On that day, Lady Chanel came to see JoonHa at his house and explained that her son is actually in Korea and that she managed to get his address. After meeting for 20 min with her son, she came back to him.
JoonHa to the policeman: "I was relieved because she looked happy." She said: "We [my family] are having lunch together this weekend and that her son said that he was sorry."
*JoonHa realized that all what Lady Chanel said on that day -about how happy she was to see her grandchildren and family- was far for the reality and that she was pretending in front of him.*
*JoonHa is been arrested as a suspect of Lady Chanel's death. He is suspected to have murdered her as the grandmother signed her life insurance with JoonHa as a recipient.*
*HyeJa and other elders went to support him at the police station*
*The police found out the letter the lady sent to JoonHa before dying, explaining all the situation. He is then released.*
Lady Chanel's real meeting with her son is revealed to the viewers. He did not welcome her and did not want her to see her grandchildren. She was rejected.
In the letter, Lady Chanel said: "I'd like to be your mom, JoonHa."
HyeJa: "I guess life is pointless."
Lady Chanel's son to JoonHa: "Thank you."
JoonHa: "How could you say, "Thank you"? ... Thanking me is not something you should say to me right now."
JoonHa: "I wanted to go see the Northern Lights." *In reference to HyeJa's dream to take the Trans-Siberian Express.* "Missing someone can be done on my own. So it's okay. You were the first ones who embraced my life and cried for me."
HyeJa: "You should go see the Northern Lights."
*JoonHa packing his luggage"
Kim HeeWon is asking and threatening JoonHa as he wants Lady Chanel's money, belongings, and insurance.
JoonHa: "I didn't get anything."
Kim HeeWon: "I thought we were like brothers. ... I don't think you can get on that plane."
Read More : What Would Be A Date Course With Nam JooHyuk? Heart Fluttering Alarm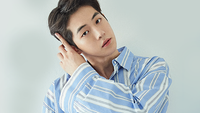 Became a fan of Nam JooHyuk
You can now view more their stories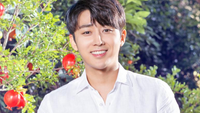 Became a fan of Son HoJun
You can now view more their stories