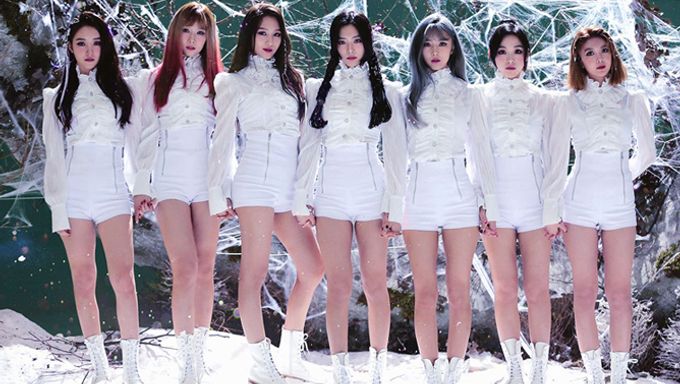 DREAMCATCHER will be heading overseas to meet their fans once more!
On May 18th, according to Happy Face Entertainment, DREAMCATCHER will be having a tour "Welcome To The Dream World In Latin America" with Argentina being the first stop. They will be heading to Chile, Peru, Columbia as well as Panama.
Last year, the girls concluded their first world tour "Fly High" and especially with the 4 shows in Brazil, they received so much love by their fans. Thanks to such positive responses, they will be making their way back again to Latin America to greet their fans.
On May 23rd, Happy Face Entertainment also announced that they will having a show in Taipei too! Be sure to find out more information about the concert!
Happy Face Entertainment also commented on how thankful they are for the fans in Latin America and will be putting in their best efforts to make the upcoming tour a major success. Fans are also said to have high expectations too.
As DREAMCATCHER only debuted in January 2017, the amount of love which they have received from fans overseas is incredible. They have also came back on May 10th with their second mini album "Nightmare- Escape the ERA" and title track 'YOU AND I'. It made it to iTunes "K-Pop Chart" number one spot and "Top 100" in 11 different countries.
Do not miss your chance to see DREAMCATCHER perform live!
DREAMCATCHER "Welcome To The Dream World"
-Cities-
Asia
June 21st, Thursday- Taipei (Legacy Taipei)
Latin America
July 27th, Friday- Buenos Aires (El Teatro de Flores)
July 29th, Sunday- Santiago (Club Chocolate)
August 1st, Wednesday- Lima (Marcana)
August 3rd, Friday- Bogota (Teatro ECCI El Dorado)
August 5th, Sunday- Panama City (Teatro La Huaca)
-Ticket Sales-
(Sales open on May 22nd)
 Buenos Aires / Santiago / Lima / Bogota / Panama City
Taipei (Sales open on May 24th)
Read More : SBS Super Concert In Taipei 2018 Fantastic 6: Ticket Details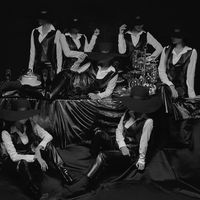 Became a fan of DREAMCATCHER
You can now view more their stories